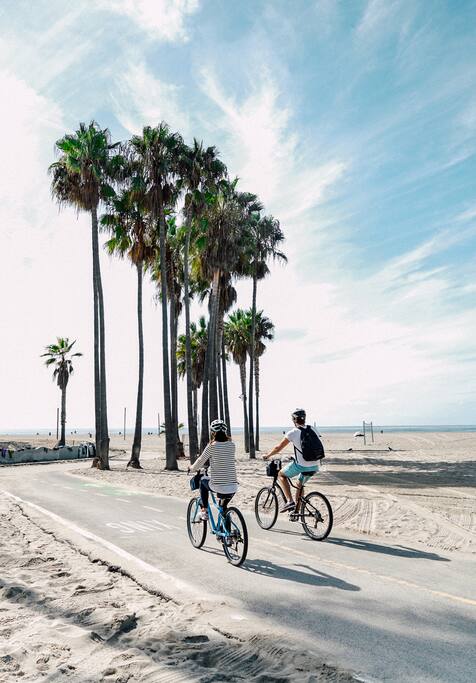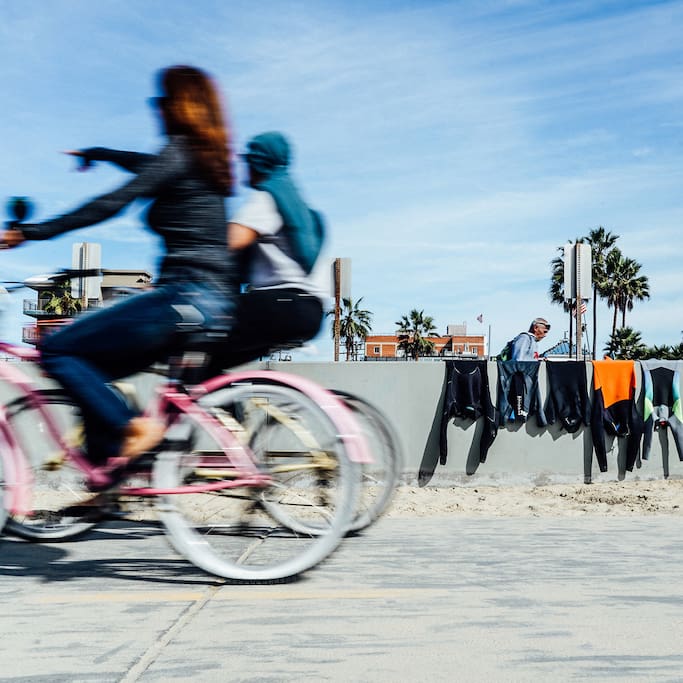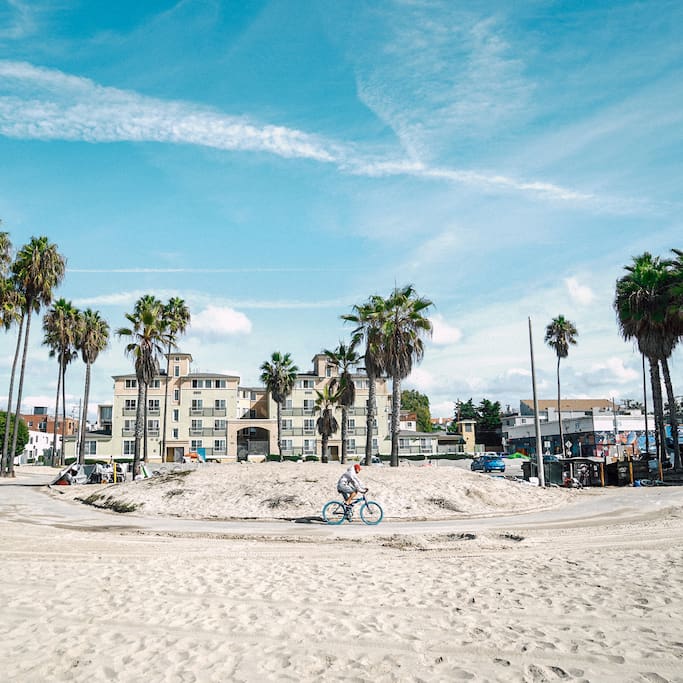 Recomendado por 300 habitantes locales
Por qué lo recomienda la gente local
There's so much to do in Venice, it's the kind of place where you'll hop off your bike a lot. And it is really best visited by bike. I like to start by grabbing Gjelina's takeout pizza, riding along Abbott Kinney and into the neighborhoods. Then I hop into beach path to people watch and see skaters shred the bowl. Wind down your biking day in Venice back at the beach. On weekend afternoon and evenings, you'll hear drumming. Follow the sound, and at the end of Brooks Avenue, you'll see dozens of strangers beating on drums, pots, pans, whatever—and dancing on the beach. It's super communal, and anyone can join in.
| | |
| --- | --- |
| Tarjetas de crédito | Yes (incl. Discover & Visa) |
| Mesas al aire libre | Sí |
| Music | Live Music |
| Wifi | Sí |
| Bebidas | Beer, Wine, Full Bar, Cocktails |
| Opciones para comer | Table Service, Bar Service |
| Restroom | Sí |
| Wheelchair Accessible | Sí |
| TVs | Sí |
Con tecnología de Foursquare
Consejos de personas de la zona
Known for its bohemian spirit, Venice is a buzzing beach town with upscale commercial and residential pockets. Free-spirited Venice Boardwalk is the site of funky shops, street performers and colorful murals. There's also a skate park and Muscle Beach outdoor gym. Abbot Kinney Boulevard features…
Iconic, crazy Venice Beach. Just like you've seen on TV. Not our favorite for a day at the beach, but it's kind of a must-see for first time visitors.
Known for its bohemian spirit, Venice is a buzzing beach town with upscale commercial and residential pockets. Free-spirited Venice Boardwalk is the site of funky shops, street performers and colorful murals. There's also a skate park and Muscle Beach outdoor gym. Abbot Kinney Boulevard features…
If art is life, then life is the art of capturing experience. Venice calls to the artist in all of us, inviting individuals to shed the normal and reach for the new, raw and eclectic. From soaking up the beautiful Bay views across sprawling sand beaches to shopping for treasures among Beat…