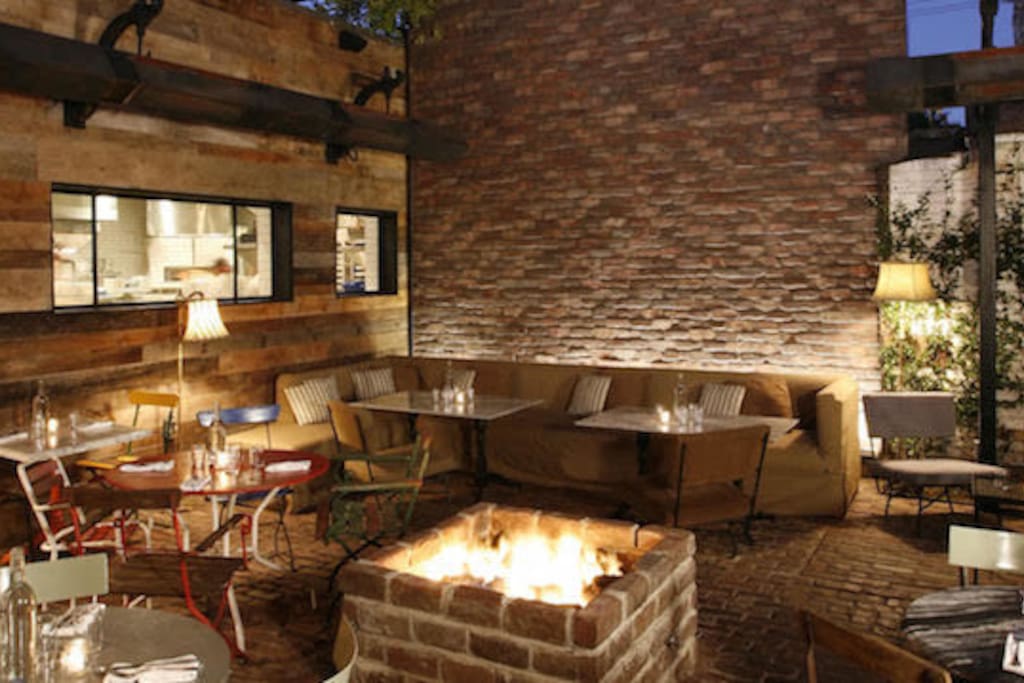 Restaurante americano moderno
Recomendado por 510 habitantes locales
·
Precio estimado 3 de 4
Por qué lo recomienda la gente local
You won't find a better restaurant in Venice than this spot along Abbot Kinney. Food goes a long way to making a successful first date, and especially if you go out with someone who's into food culture, this would be a winner. The food and the wine lists are spectacular. The space almost has a New York feel to it. Ask for a table in the outdoor courtyard. Order a pizza. And also. . .wine, wine, wine.
Ubicación

1427 Abbot Kinney Blvd

Los Angeles, CA 90291
Estado según horario de apertura

Cerrado · Abre a las Thursday 8:00 AM
Sirve los siguientes tipos de comidas

Brunch, Comida, Cena, Happy Hour
| | |
| --- | --- |
| Reservaciones | Sí |
| Tarjetas de crédito | Yes (incl. American Express & MasterCard) |
| Mesas al aire libre | Sí |
| Music | Live Music |
| Wifi | No |
| Menús | Brunch, Comida, Cena, Happy Hour |
| Bebidas | Beer, Wine, Full Bar, Cocktails |
| Opciones para comer | Take-out, Delivery |
Con tecnología de Foursquare
Consejos de personas de la zona
Everything here is delicious...this place is so cool they don't even put their name on the outside...the takeout next door is great too!
Very popular and embodies the (new) Venice bohemian, rich, grungy, celebrity scene. You can spend a lot here because of all the tasty options, but the atmosphere is casual and energetic, and it's a great value for the quality. New American, farm-to-table food. This is the one place I'll happily wait…
Always crowded but amazing food and a very hip crowd. Expensive but quite the hot spot on Abbot Kinney. Be ready to wait in line if you don't have a reservation.
Lovely fancy dinner and brunch. Small bar area. Always a wait list and hard to make reservations.
Reserva en