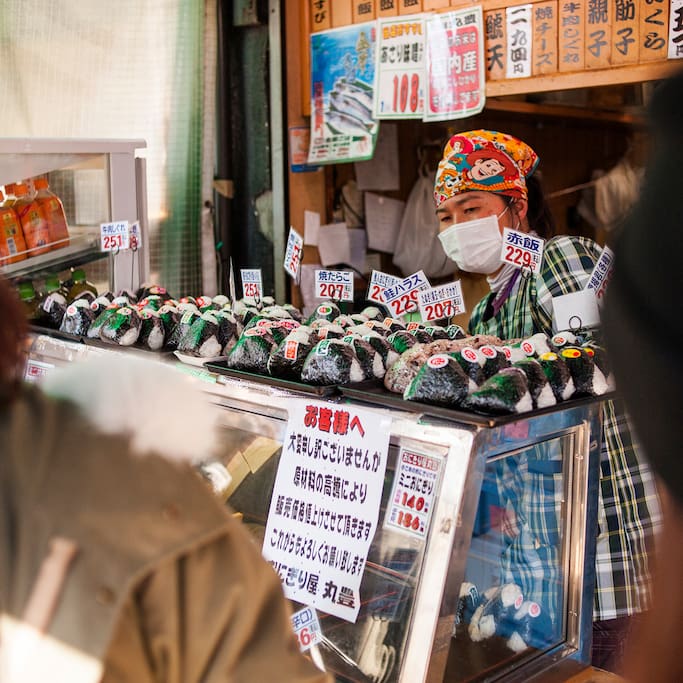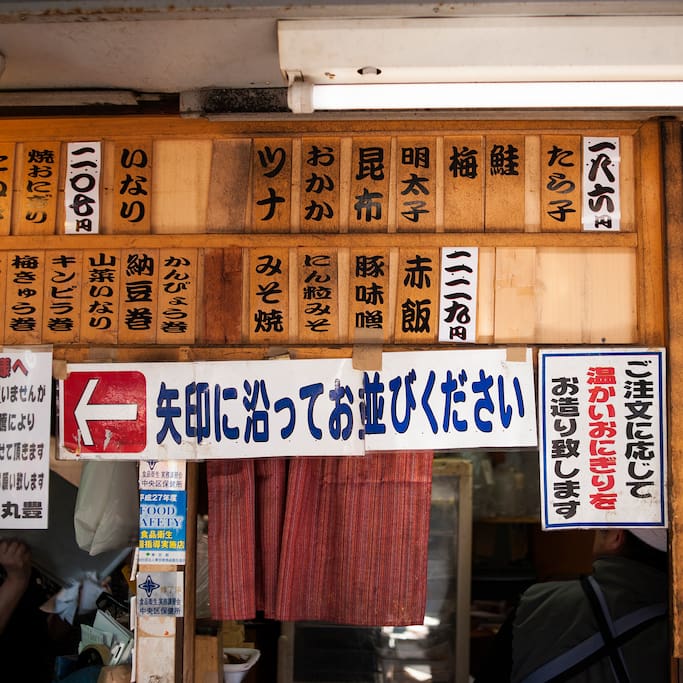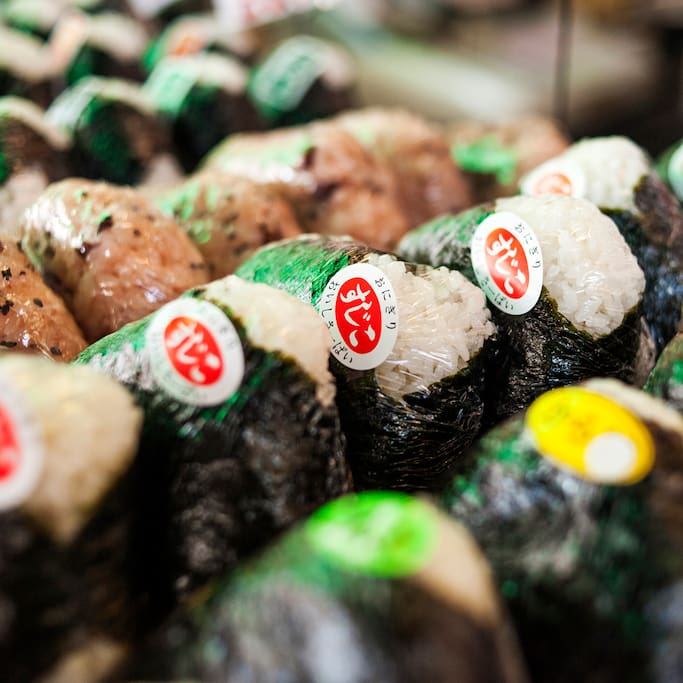 Mercado de pescado de Tsukiji
Recomendado por 210 habitantes locales
Por qué lo recomienda la gente local
An onigiri store selling over 40 types of handmade stuffed rice balls—a staple breakfast for Tsukiji workers. They use ingredients fresh from the market, like large prawns and salted salmon roe, and the rice balls are so big that one is enough to fill most people up. They're so delicious that you'll probably buy more anyway, though. This store is very much catered towards market workers rather than the general public, which means that they open at 3 am and shut at 3 pm—don't wait until it's too late to visit.
| | |
| --- | --- |
| Menús | Desayuno, Brunch, Comida |
Con tecnología de Foursquare
Consejos de personas de la zona
Tsukiji Market is Japan's Food town, where one can encounter all kinds of Japanese traditional foods! If you want to eat sushi, I recommend to go Tsukiji!!
The Tsukiji Market (築地市場 Tsukiji shijō), supervised by the Tokyo Metropolitan Central Wholesale Market (東京都中央卸売市場 Tōkyō-to Chūō Oroshiuri Shijō) of the Tokyo Metropolitan Bureau of Industrial and Labor Affairs, is the biggest wholesale fish and seafood market in the world and also one of the largest…