Ulverstone Beachside Retreat is a two bedroom unit located in beautiful Turners Beach, which sits between Ulverstone and Devonport on the north west coast of Tasmania. This accommodation is perfect for a relaxing beach holiday or as a comfortable base to explore the local attractions. The river and beach are a 3 minute walk, with La Mar Cafe, walking track and The Berry Patch cafe are just around the corner. There are many fine eating places in the area that showcase the local produce.
This recently renovated unit is fresh and inviting with a county style and vintage features. The main area is an open plan lounge dinning and kitchen that is light and airy with large windows. The two bedrooms come off this main family area; one queen bedroom and the other bedroom has two single beds with a fold out bed available for families or groups of five. A reverse cycle air conditioner ensures year round comfortable temperatures. The laundry is located in the bathroom and there is a separate toilet. The spacious verandah provides an extra space for meals or to simply to enjoy the outdoors.
Turners Beach is a delightful beachside community that sits in the middle of the North West Coast and in particular between Ulverstone and Devonport. Within walking distance is the beach, river and two cafes; La Mars for fresh gourmet meals and the Berry Patch where you can pick or purchase delicious berries or stay for wood fired pizzas, both serve good coffee. The units location allows you to explore the surrounding areas such as the Dial Range, Leven Canyon, Cradle Mountain and many unique and beautiful beaches and towns. A day trip will take you to many tourist attractions on the north and north west areas.
Highly recommended.
Kokoy
2017-02-20T00:00:00Z
Regina's cottage is a real gem it had everything we needed it was really comfortable (especially the bed) and close to the beach which was a bonus. Regina's attention to detail is evident throughout and she was very helpful responding to our questions. We rate this stay highly and hope to visit again soon and we will be recommending Regina's place to friends and family
Peter
2017-03-19T00:00:00Z
Perfect amount of space for our family of 4 to have a relaxed weekend. Highly recommend
Andrew
2017-01-09T00:00:00Z
Lovely little place, interior very clean and stylish. Host very helpful
Liz
2017-01-16T00:00:00Z
What a gem! Ideally situated at Turners Beach in a vey quiet street close to the beach and the local cafe; easily accessed from the highway. An ideal location to explore the entire Northwest of Tasmania. This newly opened, freshly renovated and tastefully decorated 2 bedroom semi-detached house is a real addition to the Air BnB network. The beds were extremely comfortable with ample pillows and good quality towels, linens etc. The kitchen is compact but very well appointed with plentiful utensils and cooking equipment and is open plan with the living and dining area. Perfect for a small family or 2 couples. We loved the retro touches in the furnishings mixed with modern decor. Regina was a wonderful communicator. Would highly recommend this place.
Prue
2017-01-06T00:00:00Z
Lovely comfortable cottage. Had everything that we needed. Would certainly stay there again.
Julie
2017-03-23T00:00:00Z
Quiet, well set up and very helpful host
John
2017-04-01T00:00:00Z
Tipo de habitación
Casa/apto. entero
---
Tipo de propiedad
Departamento
---
Capacidad
5
---
Habitaciones
Turners Beach, Tasmania, Australia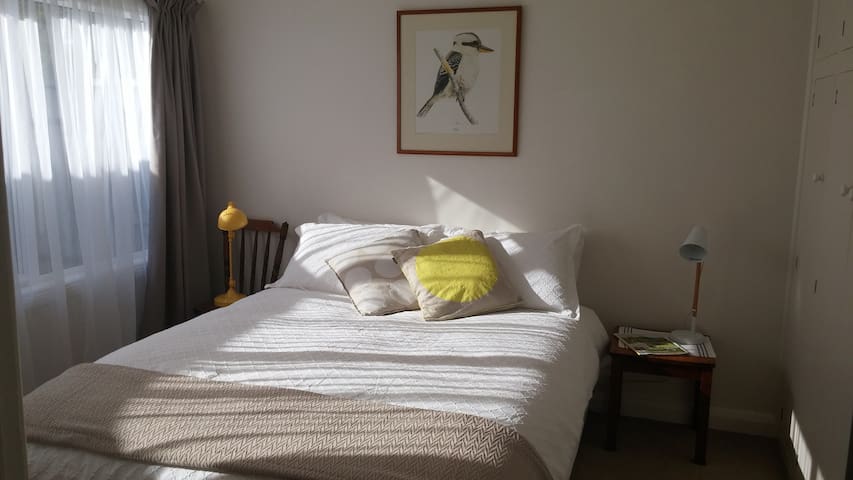 "The Church" is located in Turners Beach it is a place where families and friends can come to relax. It sits 100m from the beach, 500m from the local berry patch and cafe.
This property was recently renovated and as the name suggest it was a church and old school in it prior life. 'The Church' is fully self contained and can accommodate up to 8 people with 3 bedrooms, 2 bathrooms & 2 living areas. The home has a beautiful front yard with ample space for you to relax and have a quiet wine and beer or tire out your children. There are 2 heat pumps to keep you warm in winter and cool in summer plus a wood heater for the old fashioned.
The neighbourhood at Turners Beach is beautiful and very safe, we have friendly neighbours who are happy to help with anything you need during your stay. It is super kid friendly with a walking track, river, beach, cafe's, tennis court, basketball court, football oval and playgrounds 5 minutes from 'The Church'.
We absolutely loved staying at 'The Church'. It's a beautiful property, recently renovated to the highest standard. Laid back and luxurious all at the same time. We used the property as a base to explore Cradle Mountain and the Tamar Valley Wine Region. Whilst it was a bit of a drive (approx 90 mins), it was very scenic so another way to see more of the beautiful area surrounding Turners Beach. We would have been equally as happy staying and relaxing at the property the whole time as it was so well appointed and also perfect for our 2 year old daughter to run around the large yard. There were shops in close proximity for groceries etc. All in all, highly recommend!
Clair
2017-04-10T00:00:00Z
Tipo de habitación
Casa/apto. entero
---
Tipo de propiedad
Casa
---
Capacidad
8
---
Habitaciones
Turners Beach, Tasmania, Australia
Our three-level, passive solar-designed ocean front house has absolute beach frontage. A quiet seaside location at Turners Beach on Tasmania's beautiful North-West Coast. Great house offering everything you need and much more. Just relax and enjoy!
the 'Beach Break' House is perfect for families and for friends to share or for that romantic getaway. Fantastic sea views and the beach is only steps away. Comfortably sleeps nine people.
Quiet and relaxed seaside location. Only 15 minutes from the Spirit of Tasmania ferry terminals and the Devonport Airport. Great local cafes featuring the best of Tasmania's fine foods. A great base to explore many of the unique tourist attractions of the North-West and West Coasts. The iconic Cradle Mountain is only a hours drive away, do day trips to places like historic Stanley, explore the majestic Western Wilderness including the Tarkine or visit Strahan and go on the Franklin River cruise.
Beautiful, roomy, clean house with a short pathway to the beach.
Kathy
2017-02-13T00:00:00Z
great location if you want to relax and listen to the roar of the beach. Thoroughly enjoyed our time here
Col
2017-01-20T00:00:00Z
Great house. Beautiful ocean views. The house is well set out and the beds are all comfortable. Very private.
Tim
2017-02-16T00:00:00Z
Will definitely come back!
Philip
2017-02-25T00:00:00Z
Magnificent beach home with plenty of space. Great location to a quiet secluded section of the beach. Will definitely stay again if we visit Northern Tasmania.
CHILIP
2016-02-11T00:00:00Z
The perfect retreat for much needed R&R. Great communication from the beginning from Matthew, who went out of his way to explain everything and make sure we were happy. The location was great - only 15 mins drive from the airport and smack bang in front of a beautiful, quiet beach. Lovely house, well equipped with plenty of space and lots of nice homely touches. Watching the sunset over the most amazing views from two big decks was the perfect end to the day. I only wish we were there long enough to try the spa! Thanks Matthew - I'll definitely be back!
Rebecca
2015-09-06T00:00:00Z
The host was very easy to contact, the house was every thing in the picture and more, great location right on the beach,
Riley
2016-09-13T00:00:00Z
Fantastic place clean and comfortable great location on the beach couldn't be happier
Steve
2016-05-28T00:00:00Z
Tipo de habitación
Casa/apto. entero
---
Tipo de propiedad
Casa
---
Capacidad
9
---
Habitaciones
Turners Beach, Tasmania, Australia
Burgess on Forth is a cute cottage where you can base yourself for all that North, West and Central Tasmania has to offer. From The Nut in Stanley, to Cradle Mountain, to Bridstowe Lavender Estate, there is plenty to see for all the family. After your days exploring you can relax by the fireplace or have a picnic by the dam - don't mind the sheep! A short, flat stroll down the road takes you to the beautiful Bass Strait coast line & the tasty La Mar Cafe.
Located an easy 15 minute drive west from the Spirit of Tasmania wharf in Devonport.
Tipo de habitación
Casa/apto. entero
---
Tipo de propiedad
Casa
---
Capacidad
8
---
Habitaciones
Turners Beach, Tasmania, Australia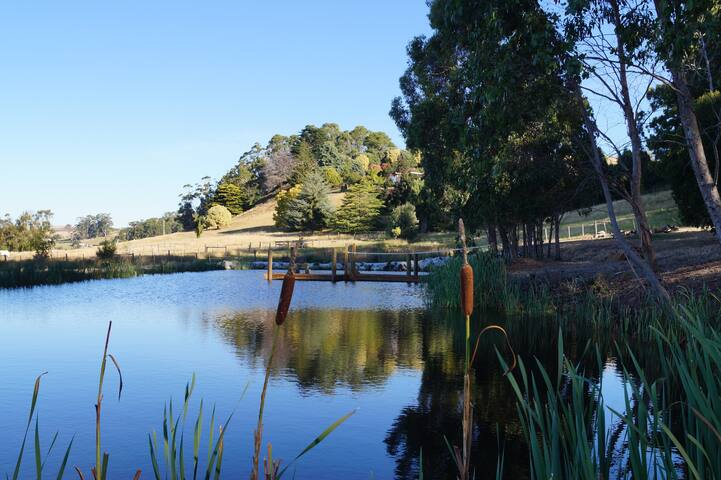 Our house is perfectly perfect really! Only 10 mins from the Spirit of Tasmania & Devonport airport, 5 minutes to City Center & beaches, 50 minutes to the picturesque Cradle Mountain & Dove Lake, 1 hour to Launceston. Centrally located to partake of local gourmet food & wine offerings.
Our home consists of 3 bedrooms all with built in robes, bedside tables and lamps. The master bedroom has a queen size bed, second bedroom has two single beds and third bedroom has a single bed with the option of a trundle (suitable for child). All four beds have inner spring mattresses to help you have a comfortable sleep at your home away from home. Although the trundle doesn't have an inner spring mattress it is comfortable and suitable for a child. Your privacy is not compromised as the entire upper level is yours to enjoy. Internal staircase is gated, but not fully closed off to allow for emergency exit. We have taken care of the small details that help make this your home away from home; including a selection of DVD's, board games, children's books, gated stairways, tea, coffee & bathroom supplies to commence your stay. We also have off street parking for your vehicle during your stay. Please contact us if you require off street parking for more than one vehicle per booking so we can confirm availability.
Our home is located close to facilities such as supermarkets, aquatic center, cinema, laundromat and restaurants.
We surprised to have mind-soothing Welcome letter with Cookies from Loren on the Kitchen desk. Really appreciate and thankful to Loren to make our night such memorable and enjoyable. We wish all the best and looking forward to be your guest once again. We will definitely recommend you to our other family & friends.
Rashidur
2017-01-27T00:00:00Z
This place is great as it is clean, spacious and has all the basics that you need to live comfortably for a short or long stay. The hosts were excellent at communication prior to and during our visit and were very accomodating!
Mathew
2016-12-28T00:00:00Z
We have stayed here twice and loved it both times. The house is always immaculately presented. Communication is fabulous and makes staying here easy. Highly recommend staying here
Paula
2017-01-21T00:00:00Z
We enjoyed our stay here. Everything was very nicely layed out and clean. Generous sized rooms and lounge, kitchen, dining area. Great if you have a car as everything is very close by
Janice
2016-12-31T00:00:00Z
This place was good. Whilst it is the whole apartment, it is actually the whole top floor, with a gate separating the stairs downstairs - and so felt a bit more like sharing than having the whole place
Doug
2017-02-26T00:00:00Z
The house is very clean, with a well eqquiped kitchen and cozy beds. Would definitely stay again if I ever visit Devonport in the future :)
Syafinaz
2017-01-01T00:00:00Z
What an amazing view from house. Host was prompt in communication even at night 11 as we checked in late. There were plesent surprise on weetbix and nutrigrad both my favorite. The house itself is self contained and very neat and comfortable to stay. I would recommend to a family size of 2 adults and 4 kids. Loren did almost everything possible to.made us feel comfortable with arranging a cot for our baby, although we choose to use our own at the end. 2 catch were: 1. No internet. 2. Loren's parents live downstairs (who are very nice by the way) but there are stairs that go straight to their living area or something so it made us cautious about loud noises as we were with a baby. It did kill a bit of privacy feeling, not that there was any disruption. All in all an amazing experience.
Anshul
2016-12-24T00:00:00Z
I took spirit of Tasmania to Devonport and stayed 2 nights here. Taxi from port to this place costed ~$19AUD. I would not say this place is far away from town centre(it takes around 20mins to walk to the nearest supermarket) but is not exactly the most convenient place in town. Luckily public transport in Devonport is not exactly bad, (around 1hr every bus), but this place has a few bus stops near by so the problem is not that bad if you like me, have no private cars. Overall I wil say if you have a car, this place is perfect for staying. One more point to be noted is that you are staying at 1/F so if you have heavy luggages, get your biceps tuned.
David
2017-02-06T00:00:00Z
Tipo de habitación
Casa/apto. entero
---
Tipo de propiedad
Departamento
---
Capacidad
6
---
Habitaciones
Devonport, Tasmania, Australia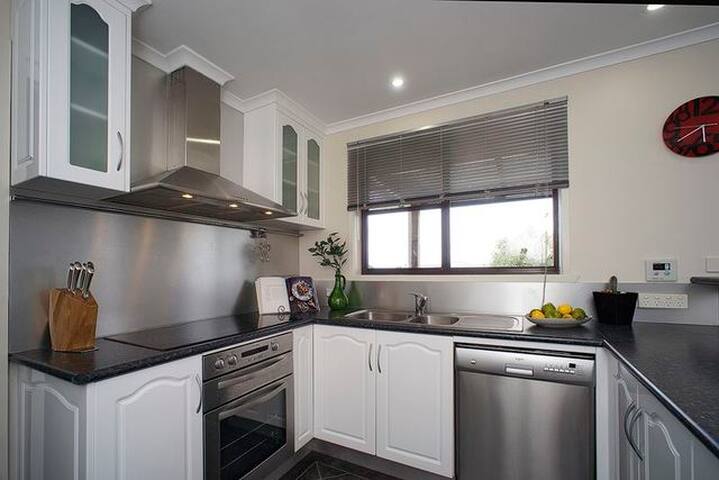 7 @ Riverside is a new and modern apartment with quality fittings and furniture. The property is located on the beautiful Leven River in Ulverstone. A five minutes walk beside the Leven River takes you to the wharf precinct, town centre and beaches.
The one bedroom apartment is at the rear of my home, is very private with ensuite, fully equipped kitchen and lounge room with bifold doors that open onto the deck for outdoor sitting and alfresco dining area. A gas barbecue is close by. A quality sofa bed accommodates a third guest. From the undercover carport (fitted with a roller door for full security) you have direct access into the apartment.
Ulverstone is centrally located on the North West Coast just a little over an hours drive to Cradle Mountain, Stanley and Launceston with the Spirit of Tasmania and Devonport Airport 20 minutes away. It's in the heart of the Cradle to Coast Tasting Trail designed to help you discover Tasmania's finest produce. Ulverstone has a buzzing river frontage, several beautiful safe beaches, walking and cycling tracks, fashion shops as well as a range of excellent cafes and restaurants. A scenic 10 minute drive along the coast takes you to the picturesque village of Penguin with mountain bikes trails and a number of bush walks.
The neighbourhood was great, nice and quiet. Awesome view, close to all the shops. Communication with the host was good. The place was immaculate, and the provided breakfast was very much appreciated. Very high standard set from my first AirBnB.
David
2016-05-23T00:00:00Z
The location is good and easy to find. If you will drive and find Cheryl's place with vacancy for yr date(s), you can make decision now with no regrets. I'm highly recommend this place if u want to stay a location for traveling around northern Tas.
Rio
2016-11-27T00:00:00Z
We didn't get to meet Cheryl upon our arrival but she provided us with everything (more than everything, actually) than we hoped for! Amazing place - clean, neat and well decorated. I can assure that you will enjoy your stay here. It is less than 1km from the town centre and McDonald's ;)
Nikki
2016-06-17T00:00:00Z
This was such a great place to stay! Perfect for our stopover on the way to cradle mountain. There's even herbs & lemons in the garden & a place to have a great BBQ! Cheryl was a lovely host! :)
paige
2017-01-05T00:00:00Z
Stayed here the night before getting the Spirit if Tasmania and found the location to be great and only 15 minutes from the boat. The space is lovely, comfortable, clean and homely. Cheryl was extremely thoughtful in providing a number of food items for our use which were greatly appreciated! Wish we could have stayed longer.
Brianna
2017-02-10T00:00:00Z
Great place to stay! Although we didn't meet Cheryl in person, we can still conveniently get into the place and everything is prepared for us! Nice place to stay and had a very good experience.
Li
2016-09-27T00:00:00Z
This accommodation had all we could have asked for. With the additional touch of breakfast goodies provided was a welcome touch.
Matthew
2016-09-17T00:00:00Z
Cheryl's Air BnB was a sweet, modern little cottage attached to Cheryl's main house/unit, well appointed with lots of lovely touches. Everything functioning, lots of reading material and tourist info. We met with the lovely Cheryl to take keys and few quick directions and had complete privacy entire time. Cheryl easy to reach and deal with, very friendly.
Fiona
2016-04-02T00:00:00Z
Tipo de habitación
Casa/apto. entero
---
Tipo de propiedad
Departamento
---
Capacidad
3
---
Habitaciones
Ulverstone, Tasmania, Australia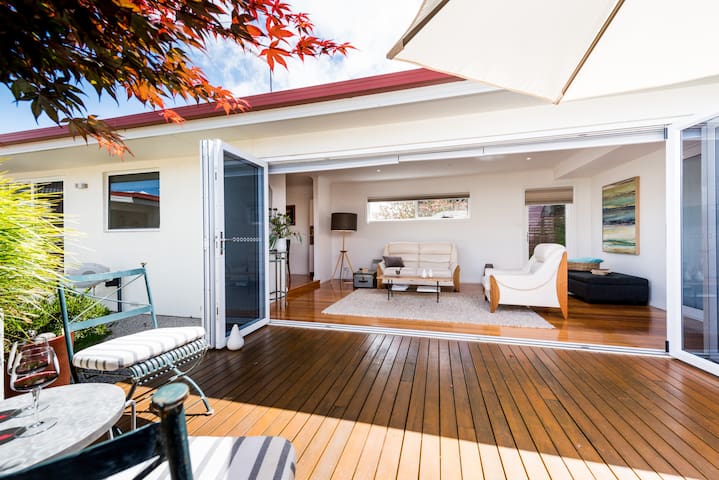 Our place is close, just 6 minutes by car, to Devonport City Centre and the Spirit of Tasmania wharf. The local airport is another 7 minutes away. We are located on 2.5 acres of land in a semi rural setting. Parking is on-site for small vehicles to caravans. Stony Rise House is a large gracious family home set on 2.5 acres that combines original 1880's features with modern amenities. Free Wi-Fi is available. Fifi and I look forward to hosting you as our guest.
Three bedrooms offer a choice of the Oak Room with a queen bed, Chestnut Room with a queen and a single bed, and the Willow Room with two single beds and an additional fold-away be if required. A lounge room is available for the exclusive use of our guests. The lounge has a small dining table where breakfast can be served, a TV, fridge and a range of comfortable chairs for relaxation. Outside there is 2.5 acres of lawns and gardens for our guests to enjoy. For details about guest room allocation, please refer to the section below on "Other things to note".
The House is situated on the fringe of Devonport in a semi rural setting. There are numerous cafes, restaurants, hotels and take-away food outlets within a short drive. During the summer months, many of our guests like to visit a nearby conservation area where penguins can be viewed. Details can be provided on request.
Cliff's place is one of the most beautiful house that I have ever been to. Cozy, very clean, well equipped and decorated. Cliff and Fifi are so friendly and helpful, and we love the marmalade that they made so much. We will definitely come back to this place!
Xuân Sơn
2017-01-05T00:00:00Z
Great place to stay especially for a group with a number of accommodation options. The facility is presented with love.
Peter
2017-01-28T00:00:00Z
A beautiful wooden house located in a quite place. It gives us a feeling that we live in a world of fairy tale! Clifford and Fifi are really nice and friendly. We talked a lot. They also recommended lots of good restaurants to us. I would highly recommend this site to travelers.
TIANYAO
2017-01-20T00:00:00Z
A beautiful old home with a lovely garden Cliff and Fifi were so nice amd welcoming.
kate
2017-01-27T00:00:00Z
I had a comfortable room within a lovely house surrounded with a large garden, just a few minutes from town. Clifford and Fifi are very pleasant hosts.
Nicole
2017-02-24T00:00:00Z
Well done. Lovely hosts and home.
Cheryl
2017-01-22T00:00:00Z
We had excellent bed -& sitting rooms; the house was great, roomy & well decked out & surrounded by excellent gardens. While it was located a bit out of town, access to the city centre & ferry service was easy!
Michael
2017-03-03T00:00:00Z
Cliff and Fi Fi are wonderful hosts, their property is beautiful and immaculately clean. We loved our tastefully decorated room and comfy bed. Cliff was very helpful with info about the local area and Fi Fi made us a delicious breakfast. (do have the breakfast if you have time). We were sorry we didn't stay longer would highly recommend this property to all travelers.
Margaret
2017-02-06T00:00:00Z
Tipo de habitación
Habitación privada
---
Tipo de propiedad
Bed & Breakfast
---
Capacidad
8
---
Habitaciones
Stony Rise, Tasmania, Australia
Magnífica nueva casa en el campo de Tasmania pacífica. A diez minutos de Ulverstone, a 25 minutos de Devonport y 30 minutos de Burnie. Preciosa de estar de planta abierta, esta casa le permite despertarse con la naturaleza.
Hay tres dormitorios, dos individuales (uno también tiene un sofá cama doble) y un espacioso doble. Una cuna está disponible bajo petición. El baño es amplio, con una gran ducha y bañera separada disponible para relajarse. Relajarse al final del día en el salón de planta abierta, comedor y cocina viendo la puesta de sol y la luna llegar a través de las ventanas de la sala de estar, o en el sofá al aire libre en la terraza.
Un precioso y tranquilo barrio, la casa se encuentra en 42 acres en un entorno de Bush / pastos rodeado de granjas. Con vistas Negro Bluff, el paisaje puede ser bastante impresionante. Caballos, ovejas y un perro también residen en la propiedad. Todos son muy amables y vendrán a saludar en caso de que aventurarse. Situado a poca distancia en coche de Gunns Llanuras Cuevas (15 minutos), las alas Wildlife Park (15 minutos), Leven Canyon (20 minutos), Sheffield - la ciudad de los murales (25 minutos), montaña de la horquilla (45 minutos), Turner Beach Berry Patch (10 minutos), Fuschia Fantasía (15 minutos), la tranquila ciudad de Forth (15 minutos) y el Don de tren (20 minutos). A diez minutos de Ulverstone localidad y de la playa, con el restaurante precioso Pier01 para aquellos que disfrutan de la buena mesa.
My family and I LOVED our stay! Everything was so well prepared and it was such a relaxing stay and the board games were wonderful :)
Rowena
2016-11-28T00:00:00Z
I felt very relaxed and comfortable in their beautiful home. It was my home away from home but without the hectic busy life back in Adelaide. The hosts were very friendly and helpful. I would recommend this place to anyone for a quiet relaxing holiday. Thank you.
Jacy
2016-09-09T00:00:00Z
The house is beautiful and fully eqipped with everything you need, expecially the kitchen. You are in the middle of the countryard with only nature around, so it was the perfect place to recharge during our Tasmanian trip. Emma is a perfect host, ready to help for everything you need and giving you all the privacy you need at the same time. And, what a surprise!, she has a friend in Launceston that we met some days after hailing from Italy exactly from the same town we are and we spent a beautiful afternoon with her!
Elisabetta
2015-02-12T00:00:00Z
it was awesome place to take a rest. very wide space!!! We booked urgently, but host welcomed us kindly. We cannot forget this house..!!
Yujin
2016-04-11T00:00:00Z
I loved everything about the stay. Best place in Tassie. The view of the nature, warmth of the heat, good lighting in the kitchen with working equipments were great. I was also very thankful for your continuous hot water on a cold winter night. Some places I've stayed had limited hot water which was extremely frustrating and purely upsetting. Definitely recommend staying if you are looking for spacious, away from the city in the nature, comfortable get away.
Miri
2016-08-15T00:00:00Z
Emma kept in touch by text and email. She told us where the keys would be and what we needed to know etc. It was all pretty straight forward really.
Steve
2016-04-01T00:00:00Z
Emma had the heat pump on so it was beautiful and warm inside. That was a very nice welcome. Also plenty of tea, coffee and hot chocolate Etc.
Kitty
2016-06-13T00:00:00Z
The house is more than absolute compared to its description. We were surprised and loved it so so so much! Emma arranged the house so comfortably.
Farjana
2015-12-22T00:00:00Z
Tipo de habitación
Casa/apto. entero
---
Tipo de propiedad
Casa
---
Capacidad
6
---
Habitaciones
Abbotsham, Tasmania, Australia
Tasmania eşsiz North-West Coast Leith güzel denize sıfır konumda mutlak plaj ön ev. Yakın zamanda yenilenmiş olan sahil evi Bass Boğazı muhteşem manzarasını sunmaktadır ve ikonik Cradle Mountain bir saat uzaklıkta azdır.
Stunning location, quiet and peaceful, beautiful views!! We would recommend Mike's place to anyone, a real home away from home with everything you need. The kids really appreciated the basketball hoop and lego. Located not far from beautiful Forth Valley and Cradle Mountain, just up the road, Lillico Conservation Area where you can enjoy a night visit from the Little Penguins. AWESOME!!!
Lisa
2017-01-19T00:00:00Z
This is a gorgeous Beach home.....we were three very happy couples! 'Ambience' is perfectly located in Leith and so close to so much! Beautifully appointed, excellent amenities, great deck overlooking the ocean, roomy bedrooms, delicious linen and the best hosts ever! The fresh eggs we bought out front of one of the neighbours home were so flavoursome! Thanks Mike for all of your wonderful advice...the Friday wood-fired pizzas at the Berry Patch was a particular winner!
Katherine
2017-03-26T00:00:00Z
We all loved our stay. The kids especially loved the basketball ring - we had nightly challenges and the beach was so close! The house was comfortable, clean, well equipped. Just perfect! Would highly recommend to anyone wanting to stay in the area. Thanks again.
Danica
2017-01-11T00:00:00Z
We were looking for a base near Devonport for 2 days of touristy activities for the family, including a day at Cradle mountain. The drive to Cradle Mountain took about an hour through scenic countryside. Mike's place was perfect for the family - plenty of room and lovely outlook / well equipped kitchen and a very interesting beach/foreshore for the kids to explore. I would highly recommend this house for any family looking to explore the area.
Jeremy
2017-01-11T00:00:00Z
Beautifully furnished home, I have 2 boys 5 and 9 who were very excited to stay there. Also great that it was only a short drive after a long ride on the Spirit of Tasmania.
Glen
2016-09-26T00:00:00Z
The perfect house for two families to stay in. Large enough so that we all had our own space. With perfect location to explore north Tassie for a week. Loved it.
Marcus
2017-01-28T00:00:00Z
Perfect house for 3 generations ranging from 70 to 1. There were 8 of us and there was so much open space we never felt crowded. Beds really comfortable and very workable kitchen. Weather wasn't perfect but we won't blame Mike and Sue for that! Thank you both.
Robin + Belinda
2017-01-18T00:00:00Z
Had a fantastic stay at this private beach house. Large rooms with plush bedding and all the amenities you need. Our 14 month old had lots of room to run and the enjoyed the blocks and toys supplied. Water views were spectacular but the local beach was quite rocky. Located in a quiet area and only 10 mins drive out of Devonport which was perfect as we had come across on the boat. Will defiantly be back!
Dana
2016-11-03T00:00:00Z
Tipo de habitación
Casa/apto. entero
---
Tipo de propiedad
Casa
---
Capacidad
8
---
Habitaciones
Leith, Tasmania, Australia
Devonport Serenity is a beautiful executive residence which can accommodate a family or even a sporting team! The size of the house is amazing with 4 bedrooms + a huge rumpus + a huge back deck with sensational views to the Heads and Ocean.
Devonport Attractions: The Bluff Beach - classy restaurant upstairs or casual dining downstairs. Beautiful family friendly beach. Anvers - in between Devonport and Latrobe - explore this chocolate making factory or enjoy a meal or drink. Cradle Mountain - 90 minutes from Devonport - explore this amazing wilderness - Dove Lake is a must. Devonport Exercise tracks - a great way to explore the city on the bike and running track which goes right around the city. Sport - excellent welcoming local clubs - tennis, golf, bowls, basketball, squash and many more. CBD - many national and local shops to explore. Devonport Homemakers Centre - Harvey Norman, K & D Warehouse and several other big name brands on the Bass Highway as it passes Devonport. Devonport Aquatic Centre - built in 2015, this centre has indoor and outdoor pools in a lovely bushland setting.
Chris was a wonderful host, replies to all my messages right away. The house was so spacious and great for young and old, perfect for any family. The kids really enjoyed the toys and DVD selection too. We will definitely come back when we visit Tassie again! Thanks for having us!
Dang
2016-11-16T00:00:00Z
The house was very clean, instructions clear on how to access. The host was avery helpful throughout the stay, able to be in contact when required.
John
2016-11-01T00:00:00Z
We were very impressed with 77 Watkinson Street. It was spacious, well-equipped and had great views! We had a barbeque on the deck with was fantastic. Chris was very good to deal with too. As we had small children, it was lovely that there were toys in the rumpus room for them to play with - so thoughtful! We thoroughly recommend this "home away from home" and thank Chris for allowing us to stay at his wonderful holiday house.
Gayle
2016-12-28T00:00:00Z
Chris was a wonderful host and provided us with everything that we needed to feel comfortable in his beautiful home in Devonport. The house itself was simply superb, set in a great location close to many shops and the beach. The deck had stunning views and overall the experience we had in his home was just fantastic! Thank you Chris!
Suraya
2016-12-09T00:00:00Z
The house itself is near coles beach, which is of great view. The house is spacious and family friendly. Both my kids and parents are really love it.
Jason
2016-12-19T00:00:00Z
Beautiful place to stay. Lovely and clean, plenty of room for a large family. Amazing views, will definitely stay again. Thanks
Nicki
2017-04-04T00:00:00Z
Chris was so welcoming. I can't recommend this house highly enough. I work in accommodation and this home has absolutely everything you need. It is spacious, clean and in a very quiet neighbourhood. It is close to the shops and beach. I will most definitely be booking this place again in the future.
Margaret
2016-10-27T00:00:00Z
Amazing place and huge place. Can accommodate more than 10 people easily. Clean, tidy and with all facilities. Very hospitable host and on time communication.
Karar
2017-02-25T00:00:00Z
Tipo de habitación
Casa/apto. entero
---
Tipo de propiedad
Casa
---
Capacidad
14
---
Habitaciones
Devonport, Tasmania, Australia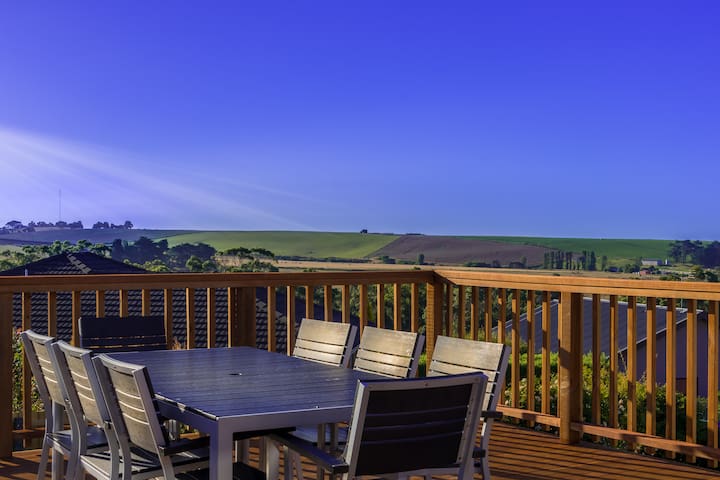 Self contained guest house, short walk to town centre. Separate from main house with parking. Located on a quiet street of Ulverstone. One queen and single bed.
Off street parking, ironing board and iron provided. Clothes hanger, milk ,coffee,sugar and tea provided. Hair dryer. Separate to house, bar fridge
We enjoyed our stay. The independent access with parking was great
Ron
2017-03-05T00:00:00Z
A very curteous and generous host. Would be happy to recommend this place for anyone looking to stay in Ulverstone.
Ashley
2017-03-11T00:00:00Z
Tipo de habitación
Casa/apto. entero
---
Tipo de propiedad
Casa de huéspedes
---
Capacidad
3
---
Habitaciones
Ulverstone, Tasmania, Australia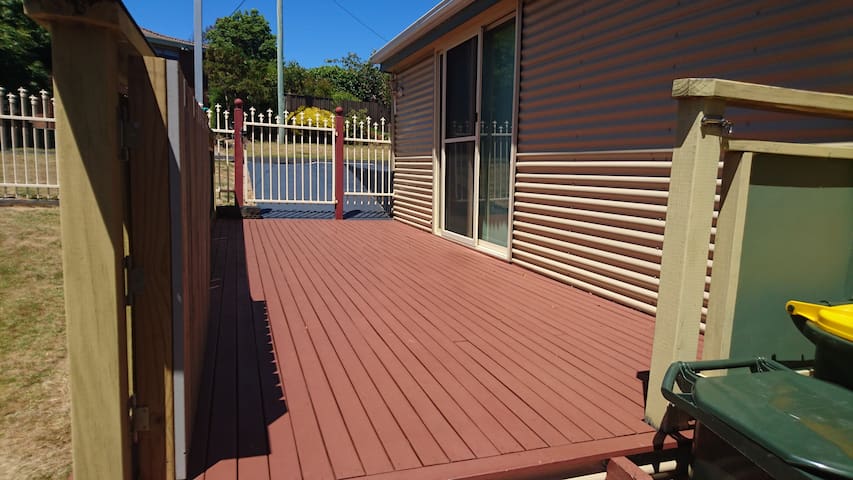 Private room in warm house with double bed and electric blanket. Bathroom and Kitchen (shared) have recently been renovated.
Warm and cosy double bed in quiet and friendly street with great walks and bicycle rides locally.
Relaxed area with lots of walks, bike rides in close proximity. Depending on the time of year guests can expect quality fresh food, fresh air and encounters with nature that most city or big town dwellers don't see. Although a private motor vehicle is advisable a good amount can be seen without one.
Wonderful hosts! An awesome first time experience, highly recommend!
Marisa
2016-11-14T00:00:00Z
We loved our stay here.We decided to stay another 2 nights!!
Barbara
2016-02-26T00:00:00Z
Tony was an incredibly lovely, welcoming and wonderful host. He let us know when the room was ready and even offered to make us dinner. The house is extremely clean and decorated impeccably by Kerry. Tony even bought me soy milk, knowing that I was vegan. I highly recommend these hosts for a short or long stay. Unfortunately we could only stay a night, but we will definitely stay longer next time!
Mahdieh
2015-11-17T00:00:00Z
Tony and Kerry were the best hosts we ever had! We really enjoyed that beautiful house. We had some great chats together, we tried the own grown tomatoes from the garden and we (I) watched a great horror movie with this guys . Also the breakfast was included and tony prepared everything in the early morning -> it was very good! We highly recommend this host . It's a must to go there . We felt very welcome there ! @tony: if you are in Germany let me know then you can stay at my home !
Andy
2017-03-02T00:00:00Z
Tony and Kerry was very welcoming and we felt very comfortable staying there. Would recommend anyone else there. Thank you very much.
Ting
2016-04-16T00:00:00Z
It's great to stay in Tony and Kerry's place. They both are very friendly. It's one of the best Airbnb experience we had.
Lok Man (Edith)
2016-11-08T00:00:00Z
Tony and Kerry are the most welcoming hosts. They really made us feel at home, a clean and comfortable home indeed. They have an impeccable taste in design, which is shown in every little detail of their house. They not only shared with us suggestions for our trip, they even brought us on a trip themselves! Which was a special experience of penguin viewing that we would not have found the place by ourselves. They also shared with us many other travelling experiences around the world. We found ourselves there not just for a room to stay at, but more like paying a visit to a friend, and it was hard to leave the place at the end. Thanks a lot, Tony and Kerry!
Brian
2016-01-01T00:00:00Z
We only stayed overnight at this lovely property before saying goodbye to Tassie... But what a way to leave the island! Kerry and Tony were such wonderful hosts!!! They were a delight to meet. Excellent communications with Tony prior our arrival and a great morning breakfast before our departure. We are really grateful for sharing your house with us. All the best guys and see you soon!
Samuel
2016-01-16T00:00:00Z
Tipo de habitación
Habitación privada
---
Tipo de propiedad
Casa
---
Capacidad
2
---
Habitaciones
Ulverstone, Tasmania, Australia
Fully Self Contained 2 Bedroom House 500m walk to the cbd. Located at 68 Main Street Ulverstone. Walk to Beach and Water Slide. Beautifully renovated home with polished floorboards. Wood is not supplied for the wood heater. Heat Pump is installed.
Late arrival was catered for by using the key safe Accommodation was as advertised and anticipated Tasmania actually put on good weather for the duration Essentials were supplied, highly recommended venue
Peter
2016-04-15T00:00:00Z
We had a good time here. The house is clean, comfortable with everything that we need. Mark was very helpful. Highly recommend !!!
Sa
2016-08-12T00:00:00Z
Lovely place. Open plan living room and spacious rooms. Fully equipped kitchen which made cooking an ease. Very central to where we wanted to go.
noel
2015-09-29T00:00:00Z
This was a last minute break for the long weekend - the house was perfect for my needs, very comfortable and spacious with everything needed for the stay. Mark was extremely easy to contact and helped to make the weekend possible. Many thanks.
Dennis
2016-01-26T00:00:00Z
The host canceled this reservation 271 days before arrival. This is an automated posting.
Ray
2017-01-20T00:00:00Z
The house is clean and spacious. Located close to shops. Great place to stay in Ulverstone. I was a bit worried about the fact that it is on the main street but it was fine as we couldn't hear the traffic at night. Mark was very accomodating and responsive. It is also a great base to travel around to Stanley and further, Cradle Mountain, Devonport and Launceston. Will recommend.
Cindy
2016-01-20T00:00:00Z
House was clean and tidy. Perfect location to base ourselves to explore the north west of Tassie and then get to the Spirit easily.
Leah
2017-01-21T00:00:00Z
Good size house, very clean, close to the local shops and not far from the beach.
Ian
2017-01-28T00:00:00Z
Tipo de habitación
Casa/apto. entero
---
Tipo de propiedad
Casa
---
Capacidad
8
---
Habitaciones
Ulverstone, Tasmania, Australia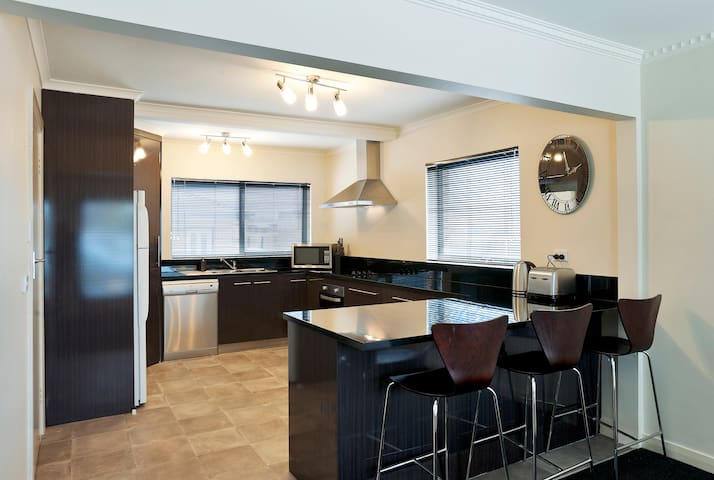 Spacious, modern house, close to beach, walking tracks and CBD. Have the downstairs area to yourself, relaxing in your own spacious lounge, bedroom(s) and bathroom. Book one bedroom or bring friends and book both. (note the starting price is for one bedroom and use of second bedroom is small additional cost).
Spacious inside and great open spaces outside, including excellent walking and parkland areas, ample parking, and easy access to nearby attractions and towns.
Fresh sea air, open spaces and access to fine food and local produce in the city and surrounds. Shop, good coffee, and excellent restaurants close by.
We were impressed with the quick and efficient response to our booking request, and on arrival were even more impressed with the host's welcome, hospitality and generosity. The "what's in the fridge is yours" was a very nice surprise. The fridge is described as a bar fridge, and this was a small concern for us as we usually have a bit of a food and drink supply with us...but no problems here, the fridge is small but has much more capacity than the average motel bar fridge. Our stuff fitted in nicely along with the supplies already provided. The accommodation is modern, clean, spacious & tastefully decorated with very comfortable bedding and furniture. It has pleasant outlook across sports grounds towards the local beach and surf club area. For us it was a very convenient location and easy to find. For anyone else it is very convenient to coastal walks, sports grounds, beaches and THE best restaurant on the North West coast. We loved it and look forward to our next visits.
Mike
2016-02-07T00:00:00Z
We loved staying at Nigel's place. Lovely hosts and a great set-up for travelling around Devonport. Every detail had been thought of and the place instantly felt like home. A short drive to the centre of town, but only a few hundred metres from the beach and some beautiful restaurants. Can't recommend highly enough.
Ewan
2017-01-05T00:00:00Z
Nigel and Minka have a excellent B&B you have the whole ground floor to yourself vey large bathroom entertainment area with a pool table and large TV. Breakfast is great and Nigel & Minka are fantastic host. Highly recommended
Bruce
2017-02-28T00:00:00Z
Great accommodation: modern, clean, comfortable. Great hosts: friendly, flexible, easy going. Great location: quiet, close to nice walks, not too far from the city centre.
Sari
2015-09-19T00:00:00Z
Great hosts! Location was perfect, the house and space were fantastic for the 3 of us including my 10 month old. Very clean, lots of space and a pool table ;) would definitely stay again.
Laura
2017-01-26T00:00:00Z
The accommodation was excellent and Nigel was very helpful and accommodating during my recent stay. The location is great with the water just a quick stroll away. I would definitely stay with Nigel and Mika again.
Ian
2015-09-04T00:00:00Z
A great place to stay. A very roomy tastefully decorated place. We are happy to recommend it to any future travellers.
Robyn
2016-10-25T00:00:00Z
We had a great time in tassie.. The room was cosy, clean and the hosts were fantastic. I would definitely use their service if in Tasmania again
Ash
2015-04-25T00:00:00Z
Tipo de habitación
Habitación privada
---
Tipo de propiedad
Bed & Breakfast
---
Capacidad
4
---
Habitaciones
Devonport, Tasmania, Australia
A modern and cosy self-contained studio with separate entrance. It is a 5 minute drive into town (Ulverstone) and has great panoramic mountain views. Outdoor Spa, Free WIFI, washing machine! It comfortably fits two but also has a double sofa bed.
Your private contemporary studio with separate entrance: 55m2, max. 2 adults and 2 children (or 4 adults, but all sleep in one room). 1 King size bed with electric blanket and 1 double sofa bed. Quality bed linen, towels and bathrobes. Heated outdoor Spa (closed from June - October). Self-contained kitchenette with Nespresso coffee machine, microwave, fridge, 2 hot plates, kettle and toaster, outside BBQ. Washing machine, iron and ironing board. Modern bathroom with toilet and shower, hairdryer and toiletries. Electric Heating and Cooling. TV/DVD player to watch TV from bed and another TV/DVD player in the living area. Mini stereo system and CD player with Ipod dock. Free WIFI. Books, magazines, games. Peace and Tranquility. Included in the price are provisions to make your own breakfast. This includes toast, cereals, fresh fruit, jam, honey, butter, milk and orange juice. And you can order (free of charge) boiled eggs, ham/cheese/tomato platter and greek style yoghurt. Complimentary tea/coffee available at all times. Our Bed and Breakfast property is based in Gawler. It is a nice quiet area, no through road, yet only a couple of minutes drive to the beach and Ulverstone, with supermarkets, post office, cafes, chemists, shops etc. "BnB @21" is set amongst 7 acres of beautiful gardens and bush land and is conveniently located only 25 minutes from Devonport Airport, 20 minutes from the Spirit of Tasmania Ferry Terminal, 90 minutes from Launceston Airport and 45 minutes from the Burnie/Wynyard Airport. There is no public transport in this area. We recommend to hire a car. We do have off street parking available. We are close to many tourist attractions: Leven Canyon Gunns Plain Caves Wing Wildlife Park Lillico Beach Conservation Area, you will see Penguins from September to March. Cradle Mountain and Dove Lake (67 km) Narawntapu National Park (60 km) Local Beaches Walking and cycling tracks Vineyards Turners Beach Berry Patch Anvers Chocolate Factory etc. Our comfortable studio is a great spot to base yourself whilst travelling around the picturesque North West Tasmania.
Very welcoming. Great people.
Scott
2016-06-20T00:00:00Z
Beautiful rural location, fantastically friendly and attentive hosts, clean comfortable accommodation.
James
2017-02-25T00:00:00Z
Georg is a super great host and a fantastic travel advisor! He made us feel welcomed throughout the 2 days of stay and his happy-go-lucky, larger-than-life personality is very inspiring. Georgians Claudia's studio is as what is described; clean, tidy, cosy with awesome amenities. Love the surrounding nature and would recommend it to anyone looking for a stay in NW Tasmania!
Sheryl
2016-12-21T00:00:00Z
We appreciated the thorough welcoming email with a reminder about check in times. Our hosts were willing to accomodate a late check in, that we did not end up needing, which was great because we got to meet George, who is probably the friendliest AirBNB host I have met yet. The place was lovely and clean, fantastic views even from the hot tub, well set up including bath robes and a selection of items for breakfast.
stephanie and nick
2017-01-01T00:00:00Z
The minute we arrived it felt like we were visiting long lost friends! Claudia & Georg and their gorgeous son Noah made us all feel so welcome! Full of fun
Jo
2015-01-08T00:00:00Z
As Tasmanians it is always a great pleasure to find somewhere in our own home state that is so beautiful and so well managed. Georg and Claudia made us very welcome for our short overnight stay. This is one of the most stunning parts of Tasmania - and there are many - and we would highly reccommend this BnB to anyone. We stayed here as a staging post to catch the day sailing ferry from Devonport to Melbourne and it was perfect for that... but we will be back for a longer visit to explore the wonderful NW coast in the future.
David and Larissa
2016-01-11T00:00:00Z
What an amazing find. This was a spur of the moment booking for a weekend away in the North West of Tassie. The apartment was well appointed, immaculately clean, warm & spacious. Some lovely touches with fresh flowers, welcome note, breakfast hamper basket. The views were stunning. Especially at Sunset. Such a peaceful, tranquil place. We really enjoyed sipping a glass of bubbly in the spa while watching the sunset on Saturday evening. A perfect end to the day. Claudia & George were the perfect hosts. Nothing was too much trouble. Thoroughly recommend!
Darren
2014-10-05T00:00:00Z
Lovely little home away from home with everything you need for a great stay. Very friendly and accommodating hosts.
Lauren
2016-04-30T00:00:00Z
Tipo de habitación
Casa/apto. entero
---
Tipo de propiedad
Bed & Breakfast
---
Capacidad
4
---
Habitaciones
Gawler, Tasmania, Australia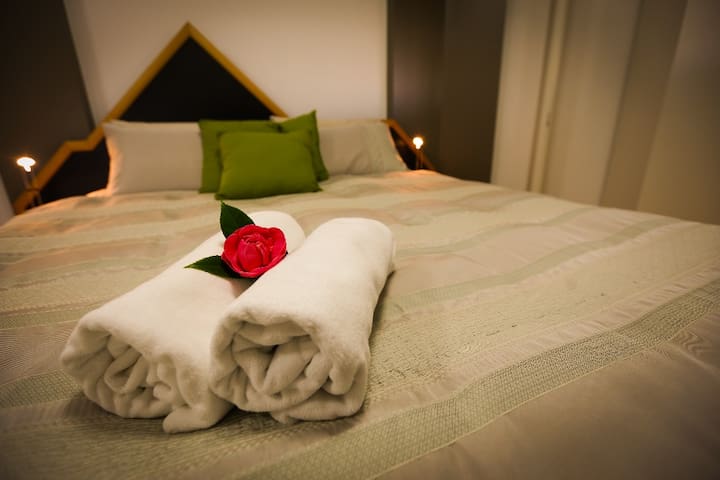 Located in a quiet cul-de-sac No.6 Haines Place is perfectly situated to explore everything Devonport and the surrounding towns have to offer. Recently renovated, this property is your home away from home. No. 6 is fully self contained and can accommodate up to 11 people with 5 bedrooms, 2 bathrooms & 2 living areas. The home is superbly appointed offering all the comforts of home complete with 2 heat pumps to keep you warm in winter and cool in summer.
The kitchen is fully equipped with everything to make your stay as enjoyable as possible, including a Pod Coffee Machine and a Milkshake Maker for the kids! With 2 living areas, complete with Smart TVs there is enough space to spread out and relax. BBQ facilities are available as well as Foxtel & WIFI services. Cosy, comfortable beds with quality bed linen will make for a great nights sleep waking up refreshed and ready for the day ahead.
Devonport is the gateway to Tasmania with the Spirit of Tasmania I & II docking in Devonport daily. With Cradle Mountain, Mountain Bike trails, Wineries, Boutique Breweries, Whiskey Distilleries, Chocolate Tasting and other sporting facilities virtually on your doorstep No. 6 is your perfect home away from home. The renowned Hill Street Grocer is a 3 minute drive from the front door offering all the gourmet goodies required to cook up a storm. If cooking isn't your thing Mrs Jones Restaurant, Drift Cafe & Bar and The Eli are just a 3 minute drive away. For high end quality Chinese "Paddock to Plate", don't miss T's in Sheffield, just 25 minutes away, reservations preferred. The local Aquatic Centre "Splash" offers both indoor and outdoors facilities, located just around the corner and is sure to keep the kids entertained. If the beach is more your thing there are several beaches just 2 minutes away.
If you are looking for a dream house to stay in Devonport, look no further but this one. The actual place look even prettier than the pictures. It's very well equipped(They even have rice cooker! super useful when you travel with your asian parents...) The house is very very clean and everything you need are provided. Location-wise, its also just a few minutes from the beach and the new Hill Street Grocer ( thanks John and Lyndall for the tips!) The hosts were helpful, effective and friendly. Our family will definitely return to Devonport because of this wonderful accommodation!
Gloria
2017-02-19T00:00:00Z
What a great property and stay. Very neat and organised. Quick reply from Lyndall. Highly recommend this place. Would prefer to stay back in future.
Abhi
2017-04-09T00:00:00Z
Light, open and spacious, this well appointed and thoughtfully renovated home easily accommodated four independant adults. We would thoroughly recommend this place to anyone. Fantastic.
Peter
2017-02-27T00:00:00Z
Beautiful and spacious family home ideal for our extended family of 5 adults and 6 children. Modern and comfortable, highly recommend.
Paul
2017-04-02T00:00:00Z
Beautiful and comfortable home. Spotlessly clean and all needs catered for extremely well. Highly recommend.
Steven
2017-03-25T00:00:00Z
The property is amazing. It is clean modern and has all the mod cons. So impressed will be booking again in the future.
Michele
2017-03-04T00:00:00Z
Great homely place to stay and great hosts :)
Megan
2017-03-11T00:00:00Z
Exceeded expectations. Will stay again!
Adele
2017-03-14T00:00:00Z
Tipo de habitación
Casa/apto. entero
---
Tipo de propiedad
Casa
---
Capacidad
11
---
Habitaciones
Devonport, Tasmania, Australia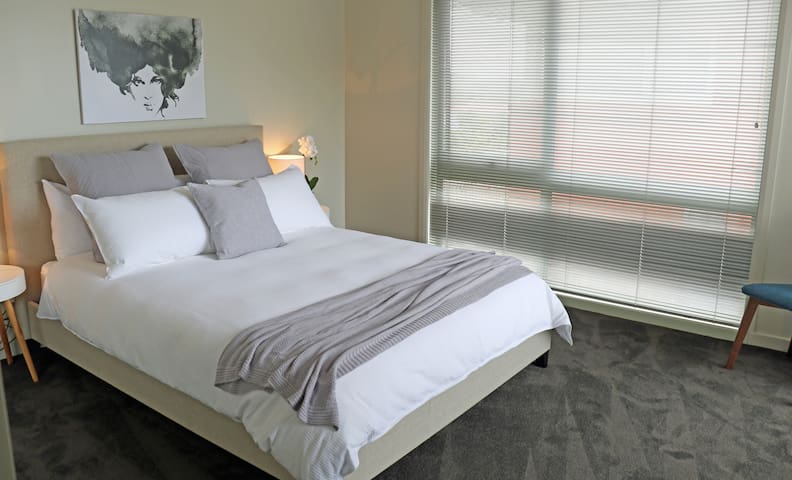 My home has been renovated and I have 2 Bdrms to offer. You will have the house to yourself. My outdoor area and garden have just had a makeover this summer and are ready for use. Also there's Foxtel and wifi available to guests now.
New interior, floating floorboards, nice amenities. I have had a little hiccup with renovations that had to be redone so the place hasn't been painted in a few areas.
All neighbours are really lovely and friendly. The house is located in area close to shops and amenities. It is a 1 minute drive to get on the highway to explore tasmania.
Good location right on the edge of town & close to everything. The house was ok, for the price however when the renovations have finished & the garden tidied up I'm sure will be better. There was an issue with the gas so there wasn't hot water / stove facilities but Jane was able to rectify the problem to make sure we had a comfortable stay.
John
2016-09-18T00:00:00Z
Fantastic place to stay at, very quiet and peaceful, and the house is fitted out nicely. Would definitely stay here again. Communication was was great and friendly. Thanks :)
Chris
2016-09-30T00:00:00Z
Lovely place. Very clean. We especially enjoyed the comfortable bed, shaded deck and spacious kitchen.
Rebecca
2017-03-06T00:00:00Z
Very clean and comfortable the house 十分乾淨及舒服的地方。
Shari
2017-03-22T00:00:00Z
Janaina went out of her way to help us! We really enjoyed our stay in her very comfortable house.
Rosemary
2016-11-23T00:00:00Z
Host communicated very well with us. Home was lovely and clean with modern amenities. Really enjoyed our stay. Would recommend to others.
Louise
2016-11-14T00:00:00Z
Great little house with a fantastic kitchen. Communication with Janaina was easy and I'd much prefer staying here for my work trips rather than a hotel.
Moyra
2017-03-01T00:00:00Z
Janaina's place is modern, clean, well-maintained and has all the basic necessities. The garden is perfect for summer!
Huani
2017-02-01T00:00:00Z
Tipo de habitación
Casa/apto. entero
---
Tipo de propiedad
Casa
---
Capacidad
3
---
Habitaciones
Devonport, Tasmania, Australia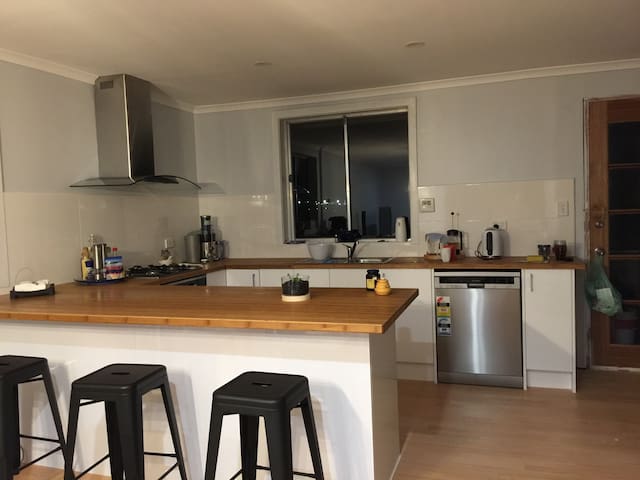 My place is close to stores, public transport, gyms, the pool and beach, pharmacy, banks, library, cinema and the highway. You'll love my place because of the friendly and easy-going people and it's closeness to amenities. While not a five-star hotel, it is very much a home away from home. My place is good for couples, solo adventurers, and families (with kids).
Jane is a very friendly host. She gave us clear communication with the checkin and provide us with dining suggestion as well. A nice place to stay before leaving with Spirit of Tasmania.
Ida
2017-04-08T00:00:00Z
Large house , but cheap rental Tidy and comfortable, house owner is very nice !
比爾
2017-02-17T00:00:00Z
Unfortunately i just had one night at Janes House. I arrived late and left early, but Jane was so kind and helpfull all the time :) i felt so welcome and would definitly come back (but then for a longer time) :)
Vanessa
2017-03-03T00:00:00Z
Great play to stay, very friendly.
BJ
2017-03-05T00:00:00Z
I would highly recommend this accommodation to anyone, especially those arriving off the Spirit of Tasmania who are looking for a conveniently located place to stay for the night. The place itself is spacious, neat and tidy with a very homely feel. A lot of effort has been put in to make guests feel welcome, which can be seen immediately upon arrival. Would stay here again with no hesitation.
Jason
2017-02-19T00:00:00Z
This house is surprisingly much nicer than the pictures that are shown. It is super clean, tidy and has very complete kitchen supplies. The guests have a seperate area including rooms and lounge room, which allows the most privacy. It's almost like an ensuite setup. The house is 1 min drive to local shops and chemist. And it also has a nice quiet environment. Strongly recommended. Thanks Jane.
Ying
2017-03-26T00:00:00Z
Jane was very welcoming host. Good location, clean tidy house. Good tips on restaurants and so on. Recommended!!
Mika
2017-03-11T00:00:00Z
房間非常整潔 給房客使用的地方很充裕! 足夠私人空間 全無壓迫感!推薦
Pui yin
2017-03-01T00:00:00Z
Tipo de habitación
Habitación privada
---
Tipo de propiedad
Casa
---
Capacidad
4
---
Habitaciones
Devonport, Tasmania, Australia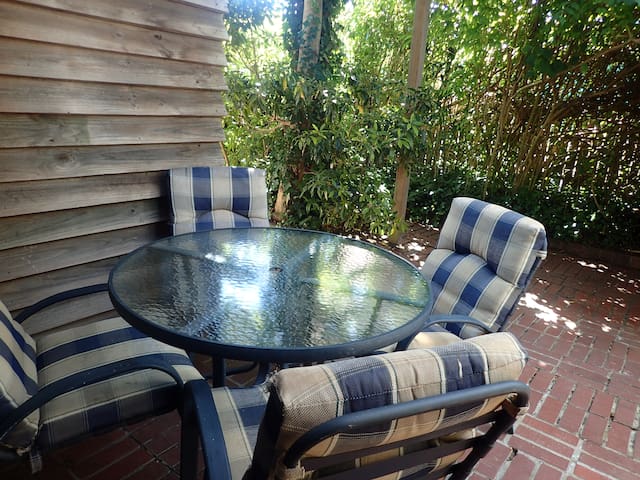 Introduce las fechas para ver el precio total. Ten en cuenta que se aplicarán tarifas adicionales y es posible que se añadan impuestos.