New holiday home on the old farmstead. Gullhav is a great place for recreation and rest from a hectic schedule. Very good trout fishing in Målselva, great hiking in a fantastic landscape and proximity to the resorts.
The holiday home is beautifully situated on Gullhav in Målselv. The location provides peace and quiet. Målselva is one of the best trout rivers in Norway. The farm is a paradise for children.
Grocery is available on Olsborg, 10 minutes away by car. Downhill skiing and cross-country skiing (Målselv mountain village) is 20 minutes away by car. There are also lovely long the trails at Mills Hill, which is five minutes away by car. Målselva is also one of the best trout rivers and fishing licenses can be purchased for fishing in the river.
Tipo de habitación
Casa/apto. entero
---
Tipo de propiedad
Casa
---
Capacidad
8
---
Habitaciones
Målselv, Troms, Noruega
Maison de charme à proximité de grands lieux de pêche dans la rivière Maalselva. 25 km de l'aéroport. 150 mètres de la rivière e
Tipo de habitación
Casa/apto. entero
---
Tipo de propiedad
Casa
---
Capacidad
6
---
Habitaciones
Målselv, Troms, Noruega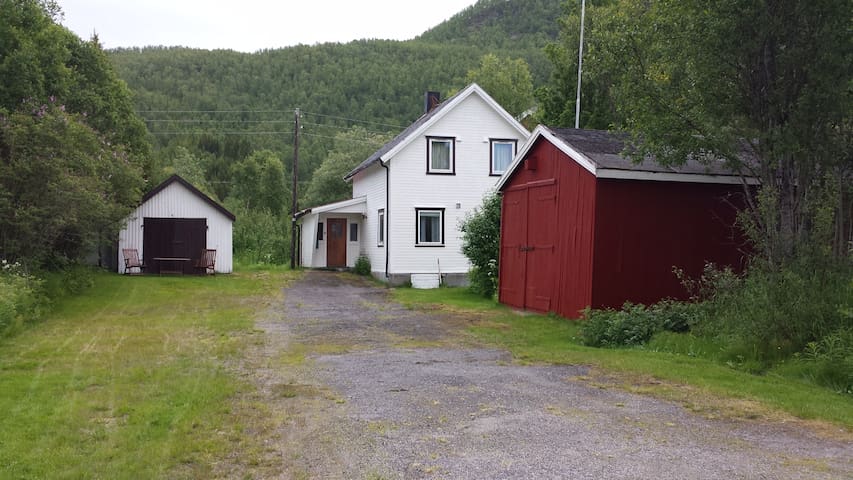 Moderne hytte med gode alpine forhold, "ski in and ski out" og gode langrennsløyper. Alpinbakken har et eget barnevennlig område ved ski café. Området er også bra på sommer og høst! Supert utgangspunkt for turer i Indre Troms.
Hytte med god og luftig høyde i stue og kjøkken, åpen løsning med skråtak. Stort spisebord. TV og trådløst internett. To soverom med dobbelseng, pluss lukket hems som inneholder to dobble madrasser under skråtak og to enkle madrasser. To bad, badstu og vaskemaskin. Hytta er 90m2 + 20m2 hems. Adresse: Hytta "Skituppen" ligger i felt F2 i Målselv Fjellandsby. Blokkebærvegen 32, 9321 Moen Nærmeste tettsted er Bardufoss ca 30 min å kjøre med bil. ------------- Sengetøy og håndklær kan leies fra Målselv fjellandsby. 165,- pr person. De hentes og leveres ved booking/salg av skikort. Det lages en avtale direkte mellom dere og Målselv fjellandsby for leie av sengetøy og håndklær. -------------
I Målselv Fjellandsby: - Heiser, nedfarter og aktiviter - sjekk malselvfjellandsby sin egen nettside. - Målselv turløyper, preparerte langrennsløyper. I området/region: - Målselva - Flott elv som kan brukes til tur med kano og for fiske. Elva er kjent for laksefiske, må kjøpe fiskekort Rundhaug Gjestegård eller Coop Prix, Olsborg. - Dividalen - veldig fin dal å gå på tur i sommer og vinter. - Polar zoo - dyrepark med polare dyrearter: bjørn, ulv, rev, elg, moskus, gaupe med flere. - Polarbadet - innendørs badeanlegg med flere bassenger, badstu og cafè. Utenfor Polarbadet er det forhold for langrenn på vinteren og turterreng til fots på sommeren. - Målselvfossen - fantastisk foss med fisketrapp slik at man kan være heldig å se laksen. - Rundhaugen Gjestegård - Ærverdig hotell i gammel stil og med restaurant. Beliggenhet nær Målselva og Rundhaug Bru som går over elva. Flott rasteplass nær elva på motsatt side.
Super fin hytte like ved skiheiser og løype. Hytten har alt du trenger for en fin opplevelse
Ole
2016-11-21T00:00:00Z
This place is highly recommended,amazing view and location.Loved everything with this house. Elska hele plassen,flott plassering med med nydelig utsikt og flott innredet.Deilige senger og fantastisk badstue :)
Jonas og Rachel
2017-02-28T00:00:00Z
Ei fantastisk hytte med alt man trenger. Perfekt beliggenhet med ski-in/ski-out til skibakkene. Vi stortrivdes!!
Kenneth
2017-03-19T00:00:00Z
Følte oss veldig velkommen på bakgrunn av kontakt med vertene før opphold. Anita var flink å følge oss opp både i forkant av oppholdet, og under selve oppholdet. Følte nesten vi ble kjent med henne. Nydelig hytte med god plass til 6 voksne og 1 barn. Lå fantastisk fint til i fjellandsbyen.
Mona Heer
2016-03-30T00:00:00Z
Flott, lekker og påkostet hytte med super utsikt! Utstyrt med alt man har behov for og litt til. Smart innredet og stor, fin hems med TV der ungene hadde sin egen avdeling med eget vindu ned til stue. Ventilasjon også på hems slik at det ikke ble dårlig luft der oppe. Vi kommer gjerne tilbake!
Lars
2016-02-25T00:00:00Z
Kjempefin hytte med alt man har behov for!
Lars
2017-03-26T00:00:00Z
lovely welcome from Arnfinn. modern cabin. good facilities.
David
2016-08-08T00:00:00Z
Flott hytte og ordnede forhold. Kan anbefales. Denne blir jeg og leie flere gang. :)
Ron-Andre
2016-03-08T00:00:00Z
Tipo de habitación
Casa/apto. entero
---
Tipo de propiedad
Cabaña
---
Capacidad
8
---
Habitaciones
Målselv Fjellandsby, Troms (Bardufoss), Noruega
Apartment about 60 sqm on Fredriksberg in Målselv, next to the magnificent salmon river Målselva. Living room, kitchen, bedroom for two, plus an extra bed. The price is for the whole apartment per day.
Equipment and facilities Heating: Electric heaters, heat the living room floor Power: Yes Toilet: 1 toilett Water: Hot and cold lakes Shower: 1 shower Cooking facilities: Steikovn Food storage: Fridge Bedding: Mandatory use bedding. Can be with yourself or hire sheets, pillow, duvet, towels kr. 165 per set Kitchen Equipped for 4-6 people, all of huskeråd, pots etc
Høvelig residence when you are fishing in Troms or vacationing along the country road. Apartment; located just off picturesque Målselva, riverside are a lean Distances: - Målselv Fjellandsby about 10 min - Polarbadet about 20 min - Bardufoss Airport about 20 min - Nearest shop Olsborg about five min - Polar Zoo about 70 min - Finnsnes / Senja about 40 min
Tipo de habitación
Casa/apto. entero
---
Tipo de propiedad
Departamento
---
Capacidad
3
---
Habitaciones
Målselv, Troms, Noruega
12 camas. Sauna. moto grande, bayas, senderismo y pesca. Alpino y esquí de fondo. Un buen lugar para la vista de las luces del norte. 40 min a Målselvfossen y 30 minutos al aeropuerto de Bardufoss y Polarbadet. 1 t de Polar Zoo y Senja. 2 h a Tromsø.
La casa es de aproximadamente 130 metros cuadrados. Dispone de: 4 dormitorios - 12 camas (1 habitación con una litera de 150x200 cm y 90x200 cm, 1 habitación con una cama doble de 180x200 cm y una cama individual 90x200 cm, 2 habitaciones con una cama de matrimonio 120x200 cm y una cama individual 80x200 cm) 1 cuarto de baño con ducha, inodoro y una sauna 1 cuarto de baño y lavadora Cocina - con lavavajillas, microondas, cafetera, molinillo de café y todo lo demás se necesitaría de ollas y sartenes. comedor, asientos 12 (con un poco de corazón) salón con chimenea y vistas a vivir Istinden Loft sala de estar con TV y balcón. En el exterior hay gran terraza con excelentes vistas. En verano configurar el trampolín hasta el deleite de los más pequeños (ya veces incluso la principal)
En Målselv Fjellandsby: - Ascensores, pistas y actividades - Comprobar Målselvfjellandsby su propio sitio web. - Rutas Målselv, esquiador preparado a través del país. En el área / región: - Målselva - gran río que se puede utilizar para el viaje de canoa y para la pesca. El río es conocido por la pesca del salmón, debe comprar una licencia de pesca Rundhaug invitado o Coop Prix, Olsborg. - Dividalen - muy agradable del valle ir de excursión en verano como en invierno. - Polar Zoo - zoológico con animales polares: osos, lobos, zorros, alces, buey almizclero, linces y otros. - Polarbadet - complejo de natación cubierta con varias piscinas, sauna y cafetería. Fuera Polarbadet hay condiciones para el esquí nórdico en invierno y el senderismo a pie en verano. - Målselvfossen - magnífica cascada con escala de peces de modo que uno puede tener la suerte de ver el salmón. - Rundhaugen Comentarios - Hotel El reconocido en el viejo estilo y el restaurante. La ubicación cerca Målselva y Rundhaug Bru que se extiende por el río. Gran picnic cerca del río en el lado opuesto.
Flott opphold hos Tone. Hytten har alle fasiliteter og mer til. The stay at Tones cabin was excellent.
Espen
2016-12-02T00:00:00Z
The house was amazing! We (4 adults, 3 kids) spent a week in late December and really enjoyed the experience. We saw the Northern Lights from the property almost every night, and got to enjoy fresh snow on several of the days. The kids loved sledding just off the deck, and we even got to try out the ski hill for free on New Year's Eve. We took drives to Tromso and Senja and both drives were very reasonable for day trips. We considered staying much closer to Tromso but I'm really glad we chose this area instead! The house itself was really great, extremely functional for the whole family and we really took advantage of everything. Our kids loved sleeping on the bunk bed, we cooked several full meals in the kitchen, and even grilled outside on New Year's Eve with fireworks going off all around the house. We used the sauna several times with quick runs outside in between to jump in the snow and drink some of the local spirits. Overall we'd strongly recommend the house to anyone - it was just what we needed. Tone was great - very responsive, friendly, and had a lot of good advice for what to do in the area. Thanks so much for everything!
Derek
2017-01-04T00:00:00Z
Flott hytte, i tillegg var utleier snar til å svare på våre spørsmål angående hytte osv.
Kennet
2017-03-12T00:00:00Z
Great trip! beautiful house and view! Recomendations for all, who wants to visit Tromso and to see the Northen lights! Thanks a lot to Tone!
Alena
2016-01-08T00:00:00Z
Tipo de habitación
Casa/apto. entero
---
Tipo de propiedad
Cabaña
---
Capacidad
12
---
Habitaciones
Moen, Troms, Noruega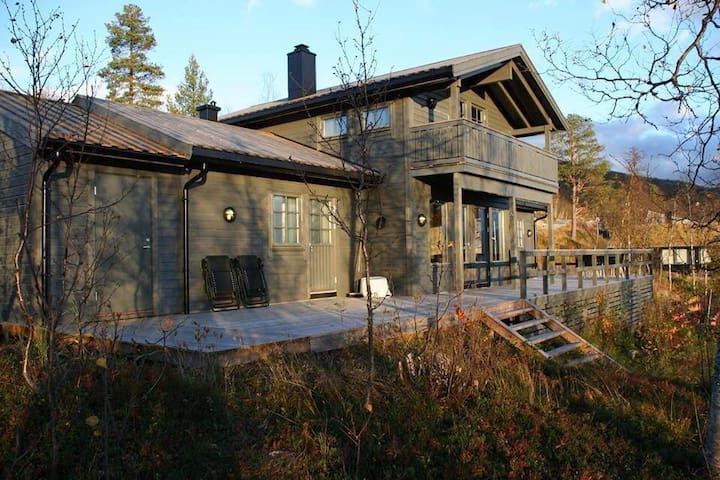 Un apartamento renovado con altos estándares se encuentra en un entorno tranquilo y pintoresco, cerca del mar y rutas de los terrenos. El apartamento se encuentra junto a un parque de caravanas. condiciones maravillosas para las luces del norte y sol de medianoche.
Está muy bien situado junto a la costa a mediados de -Troms, con oportunidad para la exploración de destinos adicionales, cosas por el estilo como Senja, cascada nacional de Noruega, Målselv cascada, pueblo de montaña Målselv, Alpes de Lyngen y Tromsø.
I would like to say this place is definitely a wonderful accommodation, which is far away from disturbing n close to the lake side. What's more, the house is really huge, enough for at least 4 people. One problem is, i forgot to check the rules of house which require us to clean up whole place after staying, and owner didn't mention this important point in advance when we check in. Therefore, i think he was quite annoyed for that we didn't clean his place. But I have apologized for him many times, hope everybody could notice that.
Amos
2016-12-19T00:00:00Z
The house is just new and it is really awesome, unfortunately we arrived really late and only spent the night, but we would be really happy to have other chances to meet Johan and stay more time overthere!! To help finding the place, just look for Staff Ferie og Fritid on (SENSITIVE CONTENTS HIDDEN) maps. Johan was always available and answering for any question at any time. Thank you again for hosting us. Marco
Marco
2016-10-21T00:00:00Z
Johan brought us on his small boat the morning after we arrived to show us some local fishing spots & check out the salmon net. Cool guy and super, new place!
Peter
2016-07-21T00:00:00Z
Beautiful secluded area and quiet. Apartment is lovely, new, so clean, warm and comfortable. It has everything you could want. Also Johan messaged to say there were Northern Lights which were also great not to miss.
Vivienne
2016-09-04T00:00:00Z
We had an amazing stay. Johan was very welcome and great. The apartment is fantastic and luxurious. Stunning scenery and unique. Many thanks to Johan!
Diana
2017-03-14T00:00:00Z
Amazing trip. The house was lovely and the Johan was so nice. We had no problem to contact him and he was very helpful. We wanted to see the polar lights and we did ! The area is perfect to observe the polar lights we were very lucky. I'd recommend this place. Perfect trip. Thank you again Johan.
Gwendoline
2017-02-12T00:00:00Z
Awsome place! Clean and Nice appartment. Suitable for both family and group. All you need are present.
Tonje
2017-04-02T00:00:00Z
Great Appartement, very comfortable with good, modern kitchen and bathroom. Nice location if you are looking for a quiet retreat and nature!
Jan Christoph
2017-01-03T00:00:00Z
Tipo de habitación
Casa/apto. entero
---
Tipo de propiedad
Departamento
---
Capacidad
5
---
Habitaciones
kjerkevik,mestervik, Troms, Noruega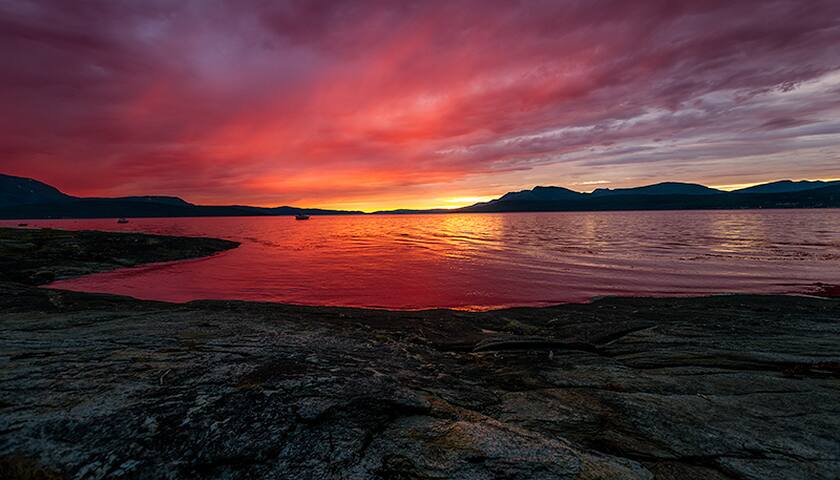 Fritidsbolig i kanksje Norges beste sjøørretelv på Målsnes i utløpet av Målselva. Gode muligheter for havfiske, og laksefiske etter avtale. Hus med 2 soverom, stue med sovesofa, nyoppusset kjøkken, og nyoppusset bad. Uteplass. En av de mest populære fiskeplassene på Målsnes rett nedenfor. Muligheter for båtleie med motor og leie av badestamp. Fiskesesong hele året på havet.
Sjarmerende Landsted i Norges beste sjøørretelv. En av de mest populære fiskeplassene på Målsnes rett nedenfor Landstedet. Muligheter for båtleie med motor. Fiskesesong hele året på havet. Mens sjøørretfiskesesongen er mellom 15.Juni til 15.September. Fra oktober til Mars kan du oppleve Nordlyset som danser på himmelen om kveld når det er klart ute.
Tipo de habitación
Casa/apto. entero
---
Tipo de propiedad
Casa
---
Capacidad
7
---
Habitaciones
Målsnes, Troms, Noruega
En el corazón de Troms se encuentra Målselv pueblo de montaña, rodeada de montaña con unas vistas impresionantes. El clima en el interior aquí es perfecto para las luces del norte, actividades de nieve, senderismo y pesca. Pruebe la experiencia única de dormir en un lavvu, una tienda tradicional Sami o elegir modernos apartamentos o cabañas, algunos de ellos con sauna y jacuzzi al aire libre. Haremos todo lo posible para que su estancia fantástica, si usted viene a visitarnos con su familia, colegas o amigos.
Tipo de habitación
Habitación privada
---
Tipo de propiedad
Departamento
---
Capacidad
6
---
Habitaciones
Moen, Troms, Noruega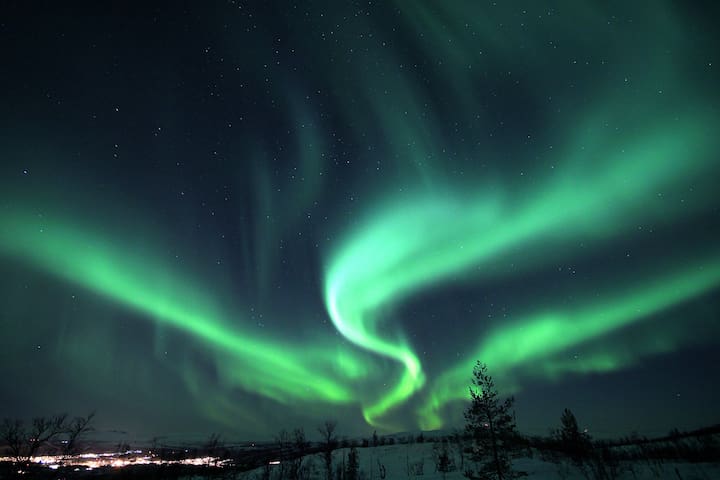 Stedet mitt er nærme Very comfortable handmade log cabin located in beautiful Malangen, 140km from Tromsø city. For those who realy searching for quiet surrounding, peace, cozy place.. Du vil elske stedet mitt på grunn av You will love this place because of the good atmosphere and tranquility. The cabin has good facilities and very gid views for nice evenings outside or inside. Stedet mitt er bra på par og familier (med barn).
Watching Aurora out from the living room has been spectacular! We really enjoyed the darkness and the quiet location of your cabin. Seeing the drive lit when arriving and feeling the heating on already have given us a warm welcome.
Klaus
2017-01-08T00:00:00Z
The cabin is a really charming one, we spent a really good Time there and would have liked to stay longer. Kurt is really reactive and helpful, even if we didn't meet him. We enjoyed the sauna, and the northern lights from the balcony!
Mathilde
2016-12-30T00:00:00Z
Tipo de habitación
Casa/apto. entero
---
Tipo de propiedad
Cabaña
---
Capacidad
6
---
Habitaciones
Kjerkevika, Troms, Noruega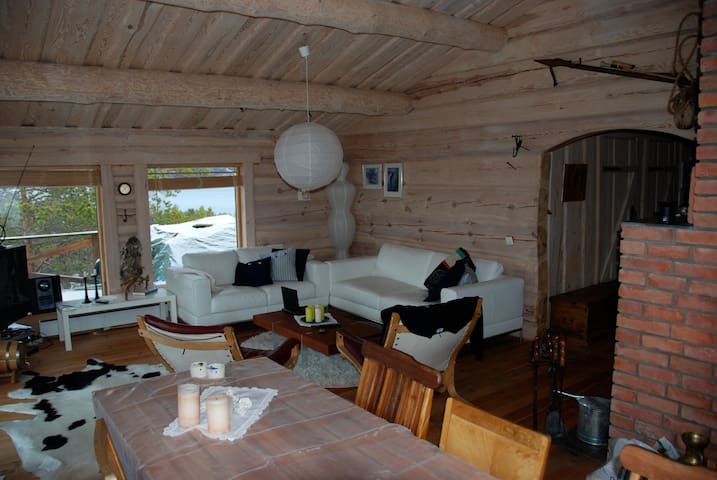 Acogedora cabaña se coloca en Målselv Fjellandsby con una vista fantástica, su único 20 min.to Bardufoss Aeropuerto. montañas área hermosa para todo el año. Pesca, caza, senderismo, luces y nieve northen actividades. La cabina es central con caminar a la cafetería, bar e info-senter. A pie de entrada / salida de la cabina, y está bien equipada para cocinar y relajante, su también una sauna.Linen y toallas deben ser tomadas por yourselvs. Calefacción en cabina es de gas y ventilador. La limpieza final se haga por el tentant, Equitment está en la cabina.
Tipo de habitación
Casa/apto. entero
---
Tipo de propiedad
Cabaña
---
Capacidad
10
---
Habitaciones
Moen, Troms, Noruega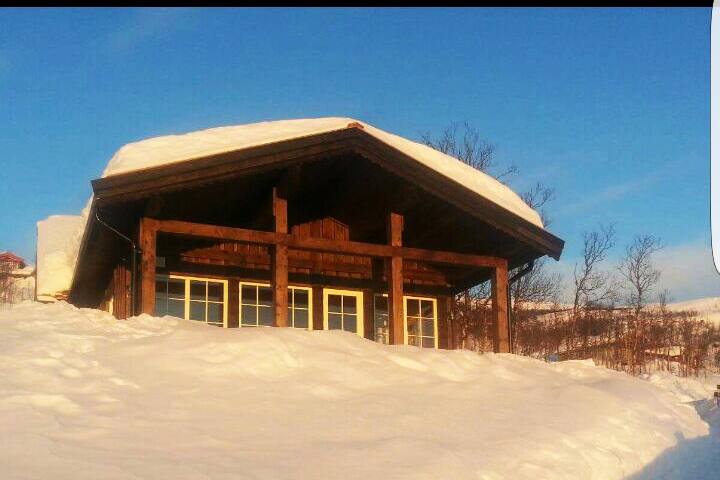 Eine moderne Kabine mit allen Einrichtungen wie Wasser, Strom, Fußbodenheizung, Sauna und hohen Standard zu vermieten. Die Kabine ist ein 2 Stunden und 15 Minuten Fahrt von Tromsø, 40 min von Bardufoss und 15 Minuten von der kleinen Stadt Finnsnes. Der perfekte Ort für kreative große Sommer-Erinnerungen
Die Natur ist fantastisch. Im Winter ist es sehr gute Bedingungen für den Skisport. Sommer perfekt für den Sommer-Aktivitäten. 2 Stunden von Tromsø. Schöne Senja nur 30 Minuten Fahrt von der Kabine aus.
The stay at Bjørn-Eriks cottage was the best stay I've ever did with airBnb. Maybe the best trip I ever had in my live! The cottage is just perfect, very cosy inside, super clean and perfect for experience the nature surroundings. We went for a roadtrip to senia what I would recomment everybody! Bjørn-Erik is a very very nice host, taking care you have an amazing time and super friendly! I hope I can come back one day. Perfect!!
Karlotta
2016-02-15T00:00:00Z
Bjørn was a wonderful host! He was very attentive with all my questions and concerns. His place had everything we needed and no wifi, which was great because it really let us (my family) appreciate each others company without all the other distractions. Just us and nature! It was so beautiful! We saw The Auroras our first night there!! We were so happy we were greeted by the lights, I would stay at the cabin again! It was clean and cozy, with amazing views. Couldn't have asked for more! Thank you Bjørn! :)
Leslie
2016-11-28T00:00:00Z
Excellent support, beautiful cabin close to the sea. Come again
René
2016-02-19T00:00:00Z
Die Unterkunft entsprach genau der Beschreibung von Bjorn Erik. Wir haben mit unseren Kindern (16 und 19 Jahre) 1 Woche nach Weihnachten verbracht und die Ruhe und die Gemütlichkeit war ein Geschenk für uns alle. Wir können dieses Haus nur aufs Wärmste empfehlen. Bjorn Erik war immer erreichbar und hat uns viele gute Tips geben können. Wir wollen auf jeden Fall irgendwann auch mal im Sommer das Haus besuchen.
Claudia
2017-01-03T00:00:00Z
Perfect cabin to stay. If you have possibility to book it - do it. It is hard to find any cons of this place except one - because of its beauty it is nearly impossible to leave it. Bjorn Erik is beyond perfect.
Rafał
2017-01-29T00:00:00Z
Nydelig hytte i behagelig avstand fra Tromsø. Meget imøtekommende vert, behjelpelig på alle mulige måter, både på telefon og mail. Stor og romslig hytte, med alt man kunne ønske seg av moderne fasiliteter (inkludert badstu). Godt og varmt, til tross for mange minusgrader. Stor terasse og nydelig bålplass utenfor, parkering for bil rett ved hytta. Ypperlig turterreng, selv om vi ikke rakk å utforske området i detalj. Muligens litt vanskelig å finne frem til hytta i mørket, men det er en bagatell. Anbefales på det sterkeste, vi kommer gjerne tilbake både sommer og vinterstid.
Ida Wiig
2016-01-17T00:00:00Z
A fantastic place to relax and enjoy leaving in the nature. Strongly recommended to all who want to see the Northern lights. We stayed for one week and managed to see the aurora every night except one. Very beautiful area with lots to do within 1 hour drive.
Maria
2017-02-08T00:00:00Z
The Cabin is great. A cozy place in a absolutely beautiful landscape. Also the contact with bjorn was perfect.
Tim
2016-04-02T00:00:00Z
Tipo de habitación
Casa/apto. entero
---
Tipo de propiedad
Cabaña
---
Capacidad
8
---
Habitaciones
Lenvik, Troms, Noruega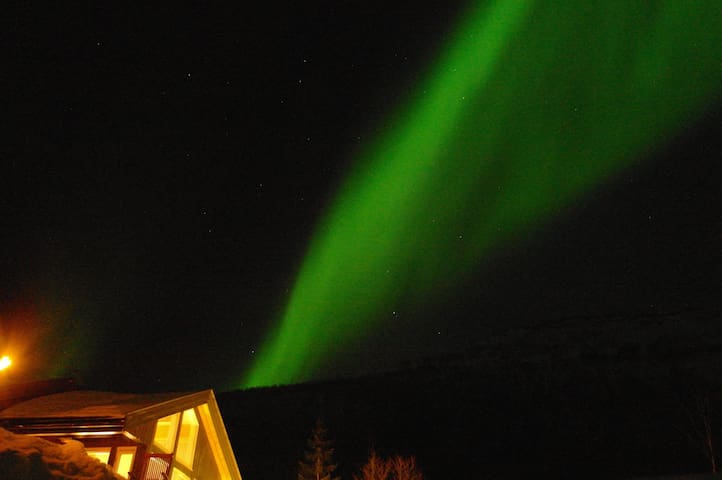 Encantadora casa de campo cerca de senderismo en el entorno tranquilo y rural. 1 hora de Tromsø. Perfecto para 4-6 personas. Aproximadamente 1 hora en coche de la popular localidad de montaña Målselv donde hay centros turísticos y otros sectores.
En Malangen se puede disfrutar de las montañas y el mar en las inmediaciones. 7 de los picos más altos son más de 1000 metros. Las posibilidades de pesca son muchos, tanto de agua dulce y de mar. Carta de unos 10 minutos de distancia en Malangen cervecera. Distancia a la tienda más cercana está a 10 minutos en coche.
Geweldige locatie als je echt even weg wilt zijn van alle drukte. Het is er enorm rustig en ideaal om in de natuur te zijn. Het huis is erg gezellig en sfeervol ingericht. We hebben een top verblijf gehad! En Elin heeft ons goed geholpen en reageerde meteen op berichten. Aanrader!
Cecile
2017-04-03T00:00:00Z
We took a chance to just fly to Tromsø without booking ahead. Elin answered within minutes and confirmed our stay. The best place we have been so far. Quaint little house overlooking a fjord. The house is very well equipped and Elin was kind enough to let us use the snowshoes. Supermarket is close by as well as Malangen Resort.
Isis
2017-03-09T00:00:00Z
Tipo de habitación
Casa/apto. entero
---
Tipo de propiedad
Cabaña
---
Capacidad
6
---
Habitaciones
Tromsø, Troms, Noruega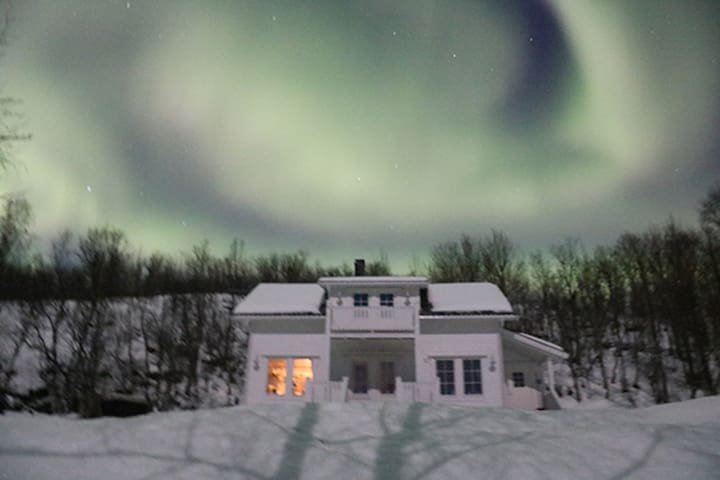 Large cottage of 200 m2 in the mountains with beautiful views. Great hiking right off the door. The cottage is located in a ski resort with ski slopes. Proximity to the river with fishing, canoeing, mm.
Great ski resort perfect for families, but also for others. Groomed cross-country trails. Great hiking in summer and winter.
Tipo de habitación
Casa/apto. entero
---
Tipo de propiedad
Cabaña
---
Capacidad
11
---
Habitaciones
Målselv, Troms, Noruega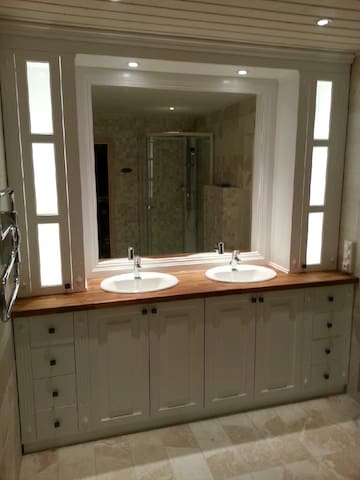 El lugar ideal para su experiencia de Aurora Borealis! cabina moderna con todas las comodidades - La inclusión de un jacuzzi al aire libre de lujo con vistas al fiordo. La cabina se encuentra en el bosque, a poca distancia de Malangen Resort y Camp Nikka. Aprox 1 hora desde el aeropuerto, 10 min. conducir a la tienda más cercana. Aparcamiento con capacidad para 3 vehículos. Echa un vistazo a estos sitios web para más detalles sobre la zona: www visittromso sin www com Malangen
Amazing experience in the surrounding of Tromso. Best views from the cabin, very cosy environment. The greatest experience to look for the northern lights.
Rui
2017-02-26T00:00:00Z
This cabin rocks! It's a bit of a drive from Tromso but totally worth it. The decor is beautiful and the beds are very comfortable. On a clear night you can watch the Northern Lights from the jacuzzi and go sledding right next to the cabin. The hosts did a great job making our stay special.
Kelly
2017-02-20T00:00:00Z
Tipo de habitación
Casa/apto. entero
---
Tipo de propiedad
Cabaña
---
Capacidad
8
---
Habitaciones
Balsfjord kommune, Troms, Noruega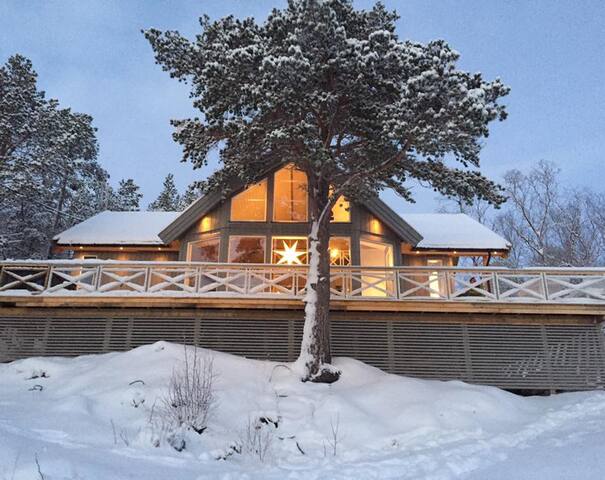 Vi har en hytte, aprox en time Tyve minutters kørsel fra Tromsø. Vi kan levere transport fra lufthavn til kabinen og vende tilbage til 1500 nok. Kabinen har solenergi i sommermånederne, vintermånederne dens hovedsagelig candle light og brændeovn. Det har en brændeovn sauna og spabad. Det er perfekt til visning af Aurora og kan ses de fleste nats når himlen er klar. Området er et paradis for vinteraktiviteter, ferskvand og saltvand fiskeri, Vandreture, og bare afslapning rundt i kabinen og området.
Landskabet omkring dette område er fantastisk, med stier rundt omkring naturlige birk træ skove, der omgiver. Og hvis kørsel theres ingen ende på de magnifisent fjorde, der udgør Troms region. Lyset i dette område er unikt og en fotografer drøm sommer og vinter. Vi er direkte under Auroral Oval og Aurora kan ses næsten hver nat, at himlen er klar. Der er en overflod af vilde liv skal ses herunder 3 Arter af hvaler, delfiner, sæler, oddere, elg, rensdyr, Golden og White Tailed havet Eagles, og millioner af vilde trækfugle, der returnerer hvert år, for mange til nævne. Vi har fugl foderautomater rundt i kabinen, som tiltrækker nogle meget sjældne fugle på dér migration rejser.
Jeg er Marianne Begli og jeg er en aurora guide. Mine guider og jeg er alle professionelle fotografer med en passion for alle ting i landdistrikterne. Venligst se på nogle af de billeder, vi har taget i eller omkring dette område, og beslutter for dig selv, hvad denne kabine område har at tilbyde dig.
For the right people, Marianne's cabin is PURE MAGIC! An absolutely amazing experience -- staying in a Norwegian forest, looking out over a gorgeous fjord, cooking by candlelight, taking a sauna in with a wood-burning stove and watching the Aurora Borealis from your porch. We stayed here in January, when there was no running water or electricity (there is in summer) and we loved every minute of it. We ran in and out of the sauna to watch the northern lights, snowshoed up the mountain straight from our front door, and spent cozy nights by the wood-burning stove. Marianne and George were very responsive. They are Aurora guides, and they texted us tips on when the lights were coming. If you're obsessed with creature comforts like a hotel shower, this might not be for you, but if you want to get closer to gorgeous nature and feel the magic, this is an experience you will never forget.
Nitsan
2017-01-05T00:00:00Z
Tipo de habitación
Casa/apto. entero
---
Tipo de propiedad
Cabaña
---
Capacidad
6
---
Habitaciones
Mestervik, Troms, Noruega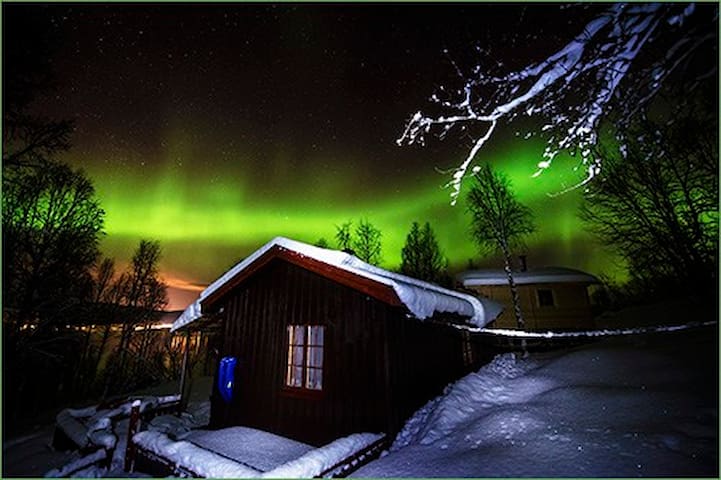 Self-catering accommodation within a quiet nature area. 100 metres from the fjord, nearby forest walks, and only a short drive from local supermarkets. Boats can be hired on-site. Ideal base for seeing the island of Senja, Fishing or Northern lights.
Takk for et fint opphold på Furøy :-) Fin leilighet med alle fasiliteter og et veldig godt alternativ til hotell i Sørreisa. Leiligheten (Nr. 5) ligger opp mot veien og ikke ned mot sjøen. Leiligheten er i 2re etasje over en garasje og har mye skråtak. Den har 2 soverom hvor det minste ikke har vindu og vel mer er som et kott å regne. Det andre er fint med en 120 cm seng. Ellers er leiligheten godt og moderne utstyrt. Vicky utviste god serviceinnstilling og tok oss personlig vel imot, selv om det var midnatt når vi ankom :-)
Bjørn
2016-08-19T00:00:00Z
Tipo de habitación
Casa/apto. entero
---
Tipo de propiedad
Departamento
---
Capacidad
3
---
Habitaciones
Sørreisa, Troms, Noruega
Luksuriøse og koselig hytte ligger i vakre Malangen, bare ca 1 time med bil fra Tromsø flyplass / sentrum. Hytta ligger i skogen, omtrent 150 m fra sjøen og 1 km fra Malangen resort og populær Camp Nikka med hundekjøring og snøscooter. Nyt den fantastiske utsikten, oppleve nordlyset og dyrelivet fra verandaen. Perfekte forhold for fotturer og skiturer i en fantastisk beliggenhet. Den nærmeste matbutikk ligger 7 minutter med bil.
Tipo de habitación
Casa/apto. entero
---
Tipo de propiedad
Cabaña
---
Capacidad
6
---
Habitaciones
Mestervik, Troms, Noruega
Room with double bed, access to fully equipped kitchen, bathroom and drumkit. Don't hesitate to ask even if the calender shows no availability.
Senja is,unil now, an undiscovered jewel in the north. No matter season, it has a lot of features to be discovered. But it's most valuable asset is the people...
Wonderful room in a stylish and well-furnished apartment. Eirik is a warm and extremely welcoming artist!
Marco
2016-08-07T00:00:00Z
The host canceled this reservation 32 days before arrival. This is an automated posting.
Olga
2016-06-16T00:00:00Z
Eirik's house is charming and comfortable. The room on the second floor was quiet, cozy and clean. Perfect place to relax after a breathtaking trip to Senja and back. Eirik was very welcoming, helpfull, easy to communicate and I loved learning more about Senja and Northern Norway. I would absolutely come back.
Aldona
2016-11-27T00:00:00Z
Clean and nice and a good bed. Friendly and helpful host.
Berit
2017-02-01T00:00:00Z
Eirik er en gjestfri og trivelig vert som slipper deg til i hjemmet sitt. Jeg stortrivdes i hans selskap mens jeg var der.
Hans F
2017-01-24T00:00:00Z
Excellent séjour à Finnsnes, la maison d'Eirik est très agréable, et nous avons pu observer les aurores boréales depuis sa terrasse ! c'est un très bon point de départ pour découvrir l'île de Senja, magnifique. Une voiture est indispensable.
julie
2017-03-24T00:00:00Z
Perfect room and host
Chrissy
2017-04-06T00:00:00Z
Eirik was really kind and helpful, and the house was amazing! Really beautiful and it has got everything you need :) I can really recommend staying with Eirik!
Hanna Linnea
2016-10-16T00:00:00Z
Tipo de habitación
Habitación privada
---
Tipo de propiedad
Casa
---
Capacidad
3
---
Habitaciones
Finnsnes, Troms, Noruega