Tome en la verdadera hospitalidad Delta en esta encantadora casa de campo situada en el corazón de Greenwood. Justo al otro lado de la calle de Little Park Rojo, a poca distancia del centro, Río Yazoo y río Yazoo Senderos, esta casa es ideal para los visitantes que anhelan un sabor del Delta.
El Noreste de Greenwood es calles llenas arboladas, vecinos amistosos, y es un lugar maravilloso para correr, caminar o andar en bicicleta.
It was an absolute honor to be Brantley's first guests! Our entire experience was great from start to finish. Brantley was very easy to get in touch with and very willing to help us out with suggestions for activities in the area. The house was super easy to find and located in a beautiful part of town. We had no problem getting in and were amazed at how gorgeous the house was (even better than the pictures)! We cooked dinner and spent the evening Netflix bingeing--loved the Apple TV! If it wasn't raining we would have enjoyed the porch with its cute patio lights. In the morning we enjoyed fresh coffee and homemade muscadine jam on English muffins supplied by Brantley. The place was clean, comfortable, and everything you'd hope a southern cottage would be. I highly recommend this place and hope to visit again!
Kait
2016-07-11T00:00:00Z
Brantley's home is amazing! Comfortable, beautifully decorated, and so close to the shops and restaurants in Greenwood. We would have walked had we not run the Viking Half Marathon that morning! We had never stayed at an AirBnB before, and Brantley answered my many questions quickly and was so friendly. Brantley thoughtfully left a list of local restaurants and shops with great descriptions. Brantley also graciously let us check-in a little earlier than scheduled since we were in need to a post-race shower. We are already planning our return trip for next year!
Jessica
2017-03-26T00:00:00Z
Everything was great and accurate! Great home!
Michael
2016-12-11T00:00:00Z
The most restful weekend I have had in months, a wonderful experience a Brantley's home! Extremely clean, thoroughly organized and everything laid out for the most delightful experience.
Bill
2016-07-17T00:00:00Z
The house was perfect for our trip to visit family! Exactly what we needed, beautifully decorated, and in a great location!
Aryn
2016-09-23T00:00:00Z
Charming may be an understatement! Brantley's place is absolutely gorgeous, with beautiful décor and regional flair. The neighborhood was also very nice and quiet, and conveniently located. Brantley was incredibly accommodating and very responsive to any questions I had. My friends and I thoroughly enjoyed our time there, as it was a perfect place to relax and rejuvenate and Brantley included a guide of suggested places to visit in Greenwood. We were so glad we chose this place and will definitely be back!
Treshika
2017-01-01T00:00:00Z
The term "charming" accurately describes this beautifully decorated home, which is full of southern character. It is easy to find in an interesting, quiet neighborhood. Brantley has thoughtfully prepared a detailed description of her home and the surrounding area along with suggestions for dining and local activities. Also, she provides brochures with the added bonus of a surprise to take home. She quickly responded to emails and answered questions before and after we arrived. The beds are comfortable, the kitchen and bath are well-stocked, and the furnishings are delightful. As a native delta girl myself, I promise you will have a dose of southern hospitality at its best if you stay here. It is a hidden gem, which will not remain a secret for long!
Paula
2016-07-13T00:00:00Z
This home is a perfect location for everything Greenwood. It is decorated wonderfully and so much more comfortable then staying in a hotel.
Esther
2016-12-30T00:00:00Z
Tipo de habitación
Casa/apto. entero
---
Tipo de propiedad
Casa
---
Capacidad
4
---
Habitaciones
Greenwood, Mississippi, Estados Unidos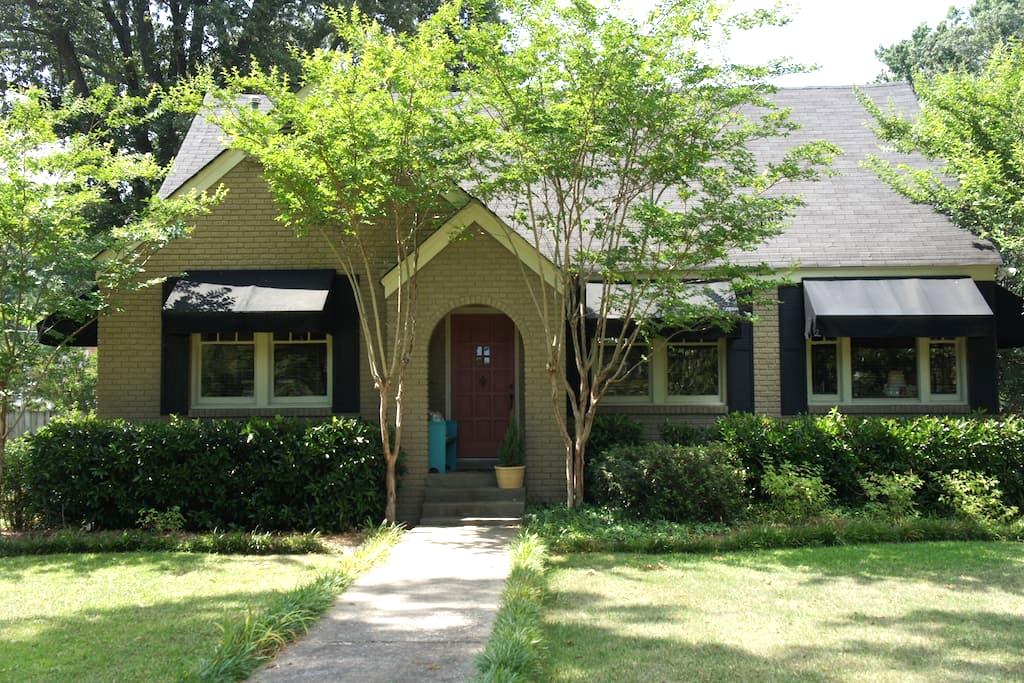 Profitez de votre séjour dans la maison de ce charmant 1920, situé dans la ville historique de Canton, MS. Canton est célèbre pour son marché bi-annuel aux puces, étant la capitale du cinéma de l'état de sclérose en plaques et pour ses fêtes de Noël sur la place historique.
pittoresque historique et charmante maison dans la belle Canton, MS. Pour 8
Belle charme historique dans un quartier pittoresque et sûr.
Beautiful, spacious home, a short stroll away from a charming downtown. Susie was helpful and pleasant in the extreme. Would highly recommend.
Ben
2016-11-27T00:00:00Z
Susie is very nice, and love the her decoration. Definitely recommend her house.
开凤
2016-06-30T00:00:00Z
We love this house! It's far more than we expected! Big and well decorated. Quiet, sweet house. We met Susie when our arrival. She's so nice and welcomed us with a big smile. My family love it! Very clean! My baby love the piano inside:)
Crystal
2015-08-13T00:00:00Z
The house is awesome. We had a great experience.
Inge
2016-01-01T00:00:00Z
5 1/2 Stars! We had business in Jackson and were only about a half-hour away. The house is very large with 12' tall ceilings. Everything was decorated nicely and it felt warm and cozy. We had plenty of room to work at the large dining table. Susie was always responsive and she made sure all was well. It's a little outside of Jackson, but this was one of the better Airbnb's we've stayed at.
Vince
2015-09-18T00:00:00Z
Love the Corner House! Susie was super sweet and hospitable! It was perfect for my family of 5. We were in town for a wedding and the house gave us the space we needed to get ready. I would definitely recommend this house to friends and family!
Nathalie
2015-09-27T00:00:00Z
Wow! I gave this listing five stars for accuracy, but I almost felt like I should give it three. Everything Susie says about the house is correct, but she could write a book about the house and still not be able to describe everything. While it is technically listed as a "cottage" it is not your traditional cottage. To us it felt like a huge Bed and Breakfast that we had to ourselves! The beds were extremely comfortable, the kitchen had everything we could have needed, and everything was clean, and warm, and inviting. I just wish we could have stayed there a week. Suzie was extremely easy to work with, and we had no issues getting in touch with her. Would definitely highly recommend!
David
2017-02-27T00:00:00Z
The main picture of this house doesn't do it justice. It's the most beautiful house I have ever been in, and is close access to everything you'd need, while not very busy. We decided to stay two nights instead of one within five minutes of arrival. The washer and dryer isn't inside the house, but it's only 75 feet away and was extremely convenient. The kitchen couldn't be more fully stocked. There is room upon room to spread out and relax. At least 2 or 3 TVs with directv. We simply can't say enough good things about this house! A must stay if you're in the area!
Sam
2017-02-03T00:00:00Z
Tipo de habitación
Casa/apto. entero
---
Tipo de propiedad
Casa
---
Capacidad
6
---
Habitaciones
Cantón, Mississippi, Estados Unidos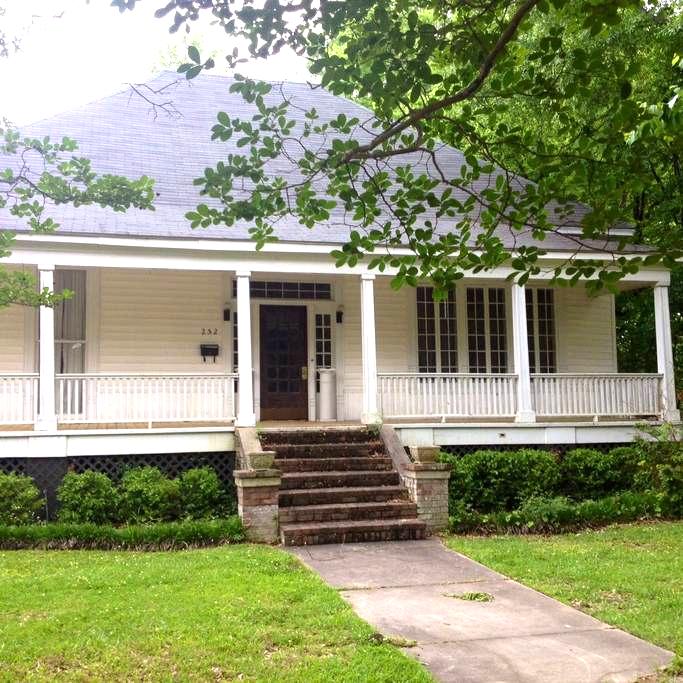 This was one of the best AirBnB I've been to. Maybe we've been lucky and Lisa liked us, but she was incredible, welcoming us with a good bottle of wine ! The rooms were absolutely amazing, beautifuly decorated, spotless, and I would have been happy to stay there for a couple of months ! We will be happy to come back probably next year if the place is not crowded with tourists from all over the world...
Florent
2015-05-03T00:00:00Z
Tipo de habitación
Habitación privada
---
Tipo de propiedad
Casa
---
Capacidad
4
---
Habitaciones
Yazoo City, Mississippi, Estados Unidos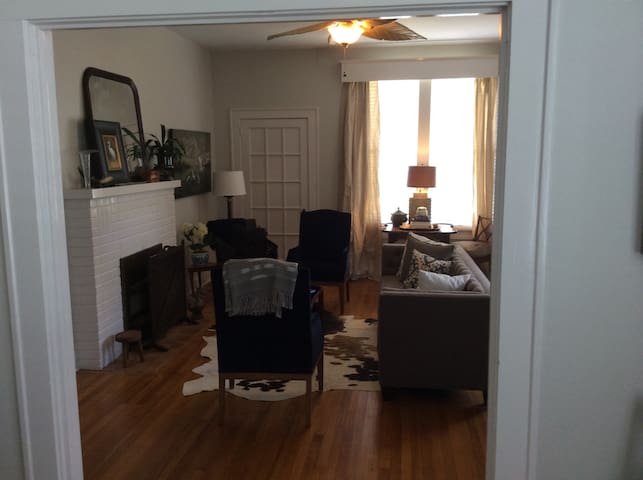 Introduce las fechas para ver el precio total. Ten en cuenta que se aplicarán tarifas adicionales y es posible que se añadan impuestos.