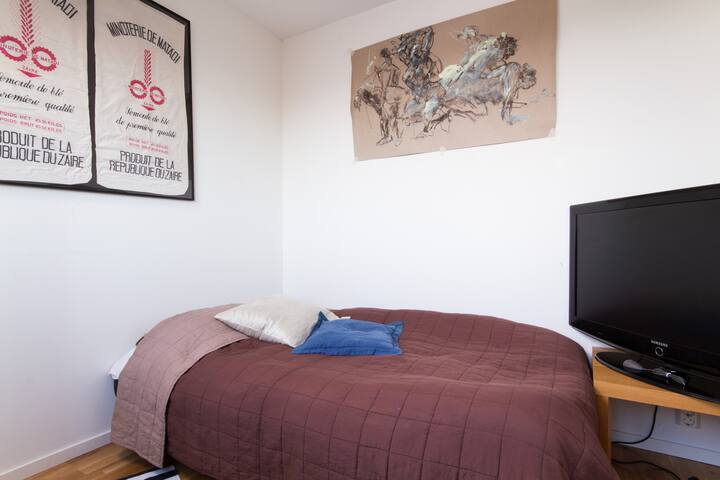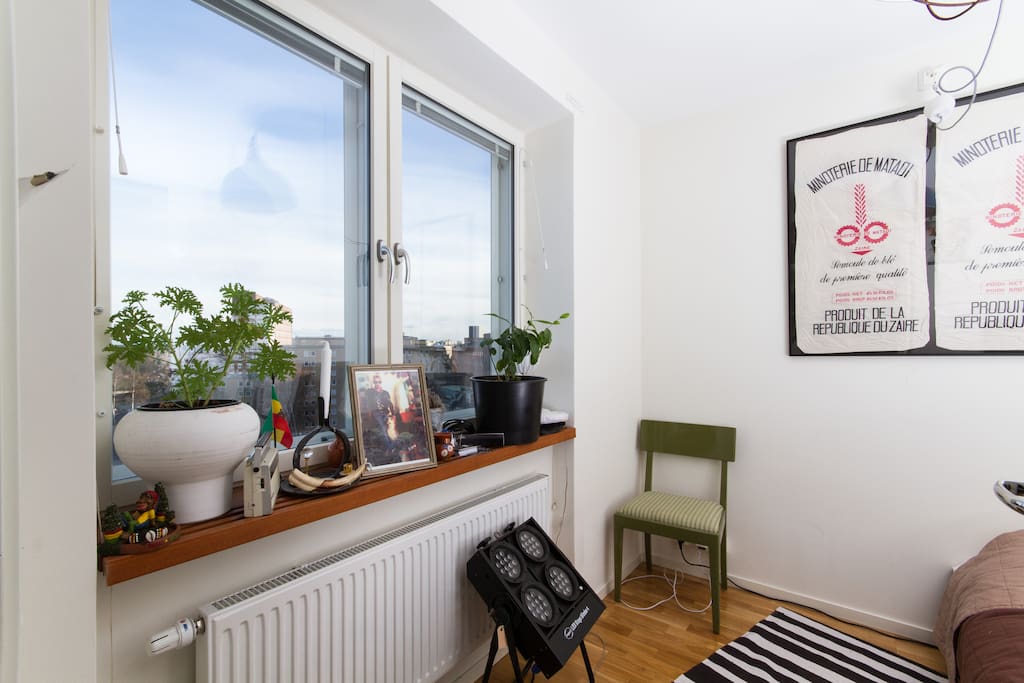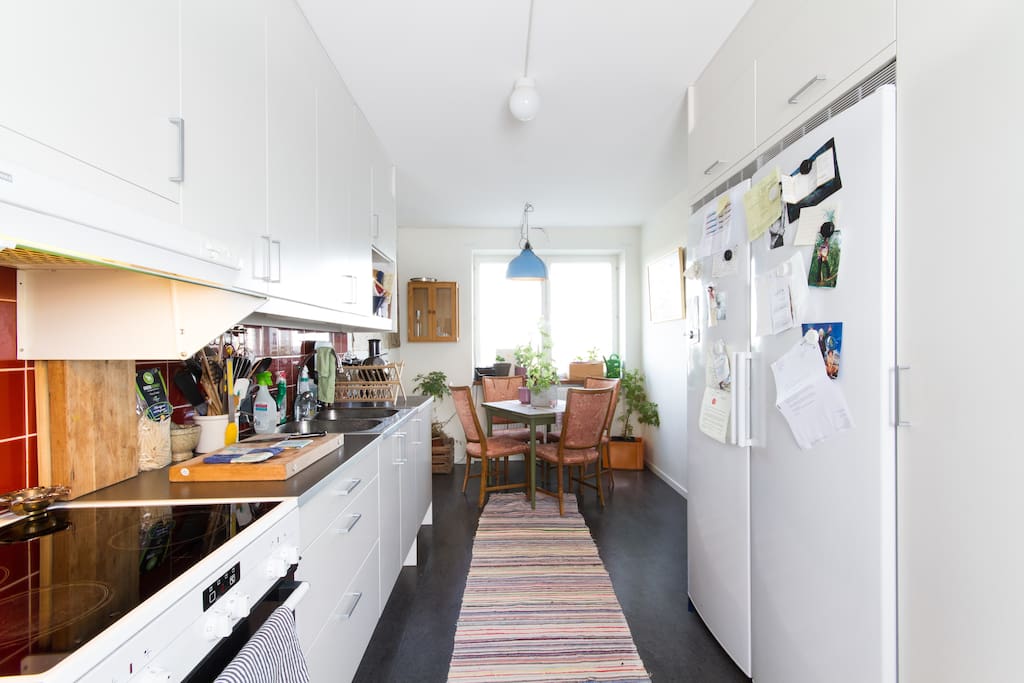 Resource & Research Room -Karolinska Institute
Resource & Research Room -Karolinska Institute
El pequeño y acogedor Centro Internacional de Investigación y Ciencia para la Ciencia ubicado en el Instituto Karolinska en Solna, Estocolmo, Suecia. Con hermoso espacio de trabajo social, 7 º piso, balcón, terraza compartida de azotea. Vista de las áreas verdes de la ciudad del burro en el lado norte de Estocolmo "Haga Staden". A poca distancia de la ciudad social Actividades y Servicios. Junto al Parque Nacional Royal Park "Haga Parken". Los miembros de las familias reales suecas están estacionados en la misma zona. ¡Bienvenido! Nsumbu Mbenza Oopacabana
The cozy little International Resource and Research Room for Science located at Karolinska Institute in Solna, Stockholm Sweden. With beautiful Social Working Space, 7th Top floor, Balcony, Shared Roof Terrace. View of Green Donkey city areas at north side of Stockholm "Haga Staden".
Walking distance to social city Activities & Services. Next to the Royal National City Park "Haga Parken".
Members of the Swedish Royal families are stationed in the same area.
Welcome!
Nsumbu Mbenza Oopacabana
---
Baños: 1 (Baño compartido)
Tipo de habitación: Habitación privada
---
---
Personas adicionales $26 / noche después del primer huésped
Depósito de seguridad $129
Descuento por semana: 11%
Precio por fin de semana $76 / noche
Comunícate siempre a través de Airbnb
Para que tus pagos estén protegidos, nunca transfieras dinero ni te comuniques desde afuera de la página o la aplicación de Airbnb.
Más información
---
Join and Support by sending us a LIKE. visit Dekula "Kahanga" Band
#TheOopacabanaOrchestra, #GreenDonkeyCooperations and Nsumbu Mbenza Oopacabana on social media
Respect you're house and studio mates fully through body, words, and sound
No smoking indoor or at the balcony
respect the interior and leave The Oopacabana Orchestra, Green Donkey Cooperations studio in the same way it looked when you first entered it.
All criminal behavior will be reported to the custom service and the countries law & police authorities.
Blessings Up!
Aspectos que también debes tener en cuenta
Hay zonas comunes que se comparten - The cozy Bedroom has its own independent key, TV and desk. Shared Balcony, Roof Terrace, Kitchen, Open Office & Livingrooom/Workplace and Bathroom
---
Flexible
Cancela hasta 24 horas antes de tu viaje y recibe un reembolso completo. Cancela en las 24 horas previas a tu viaje y no se te reembolsará la primera noche.
---
Cerrojo en la puerta del dormitorio
---
Estancia mínima de 1 noche
---
NSUMBU MBENZA OOPACABANA
GREEN DONKEY COOPERATIONS

De la ville Jérémieh Matadi Foundation - Congo Kinshasa (RDC):
-"Protect The Children, Stop Female Mutilation association

Affiliates:
Dekula Band biography:

Dekula and His Band which is based in Stockholm Sweden, plays Soukous music which is largely popular in East/Central Africa.
Dekula Band have set up base at "Little Nairobi" in Stockholm where the band continues to entertain fans on weekends.
Maestro Dekula also does many music errands across Sweden and remains one of the most popular musicians within the African community in Sweden.

Affiliates:
LUTHER - Producer & Artist,
Mika Luther
Rörstrandsgatan 32, S-113 40 Stockholm Sweden. Fashion Art & Design Office

Affiliates:
TRIPHOPSHOP - Producer & Artist, Romain Beltrames
Rörstrandsgatan 25, (PHONE NUMBER HIDDEN) Stockholm Sweden.
Trip Hop, Hiphop, Downtempo, Acid Jazz, Future Jazz, World, Reggae, Dub/Jazz/Fusion, Ambient, Experimental, Idm, Rock/Indie/Psychedelic, Pop

Electronic:Techno, Minimal, Acid, Dub Techno, Drum & Bass, Tech Exp. Old Scholl Techno, Tribe, Hardcore, Break Beat, Break, Tech House, House, Deep House, Electro, Trance. Here you can find good infos about where to be if you a nocturnal, like clubs and late night hours.
We love mix on vinyl, come enjoy Triphopshop mix on mix cloud.

Visit and meet Dekula "Kahanga" Band #TheOopacabanaOrchestra and like minded professionals and life artists, Help us push and promote with a review or the LIKE button at one of the open social media pages: "Nsumbu Mbenza Oopacabana and De la ville Jérémieh Matadi Foundation - Congo Kinshasa RDC or send a member request to the "Nsumbu Mbenza Oopacabana social media ensemble "The Oopacabana Orchestra" and Green Donkey Cooperations, You all so find us on intagram and webbsites

As you're host Nsumbu Mbenza Oopacabana all so invites you to come and visit ,The Oopacabana Orchestra - Live performance and festivals in association with De la ville Jérémieh Matadi Foundation - Congo Kinshasa RDC. Protect & Serve!
We take care of you're service, comfort and protection. How to find more infos? Please ask or seek and you will find!

During you're stay in Stockholm we all so invite you to have a dinner at "Mr French", a gourmet loving restaurang and drink bar located at Tullhus 2, at the water front next to the Royal Castle in Gamla Stan. Dresscode: Clean or Masquerade

Day (Mon-Sun)
Time (15.00-02.00)
Location/Place - Gamla Stan (Old Town)
Restaurang Mr French, Tullhus 2, Gamla Stan

The jointition of different creative artists through a concept of tourism, business science, music, arts and design. You can be associated artist member or sponsor/supporter of the proscribed Program Office, Nsumbu Mbenza Oopacabana.
Protect and serve the ideal and physical practice of tourism, business, science, music play and creative fashion through cultural expression.

Please leave a souvenir to the next guest. something to know about you and you're stay. You can all so ask for tips and advice about places to eat and the social activities in Stockholm Sweden or Matadi Congo Kinshasa, just visit us on social media, pages and webbsites.

NSUMBU MBENZA OOPACABANA
A recall for the Roots and Culture experience movement of all four corners of the earth to express the feelings of Love and Peace throughout tourism, science, business music, arts and design .The world international combination amongst individuals, professionals, groups and families.
-Jesus Christ concept to right actions of our hand works .

"Earth turns to gold onto the hands of the wise" Rumi

-Open Live Festivals
Nsumbu Mbenza Oopacabana Karolinska and
De la ville Jérémieh Matadi Foundation - Congo Kinshasa (RDC)

The meeting point is always an event ,
Practicing ideas in tourism, business, science, fashion, music and arts with live exhibition..

Fashion challenge from the nature by using our mind to determined it and our hands to create the good inspiration thing out of it.
Closer to God and the knowledge of nature we found wealth and development. Nsumbu Mbenza Oopacabana promotes, provide and facilitate industrial hemp which is managed, and manufactured by Nsumbu Mbenza Oopacabana, Green Donkey Cooperations and De la ville Jérémieh Matadi Foundation- Congo Kinshasa (RDC). The Oopacabana Orchestra eclectic ensemble of musicians artists, activists, entrepreneurs, professionals, organizations and Gods hand.

To find more information and details of the office work go through webpage
Coming Soon
(EMAIL HIDDEN)


All week: Half day in/outside area restaurant "Mr French" Tullhus 2 Gamla Stan (Old Town), Stockholm

Station: Buss & Subway station, Gamla Stan

Contact @ Mr French)
The Congolese Society in Sweden: "Kongolesiska Föreningen i Sverige"
visit us on

Makambo Abedi
General Information

WHAT IS NSUMBU MBENZA OOPACABANA?
Nsumbu Mbenza Oopacabana is a Prpgramme Office based in Matadi Congo Kinshasa RDC and Solna Stockholm Sweden, a News Agency and co-operative organization within Tourism, Business, Science, fashion, sustainable Industrial Production-interests, Music and the Arts.

"The Nsumbu Mbenza's aim is to be a leading business model for production, professionalism, aesthetics, fair treatment and working conditions for employees.Our two exchange programs are based from Matadi, Congo Kinshasa RDC and Solna, Stockholm Sweden.

NSUMBU MBENZA OOPACABANA – The Oopacabana Orchestra fashion, music art and the Industry co-operative organization was established by De la ville Jeremih Matadi Congo-Kinshasa. Mbenza & Schneeweiss Holding AB intl (Swe) together with networks linked to main supply ports/hubbs. We hold environment and social Fair Trade managers and Industry Partners with the expertise from the corporate supply management partner Earthen colours Exim Pvt Ltd. A successful collaboration between international industries and leading trade corporations, with entrepreneurial and International network reach, business design and supply system improvement, true professional visionary of how to make 'sustainable' the common way to go with a real valuable production and manufacture quality based on sustainability and social equality through all parts of the Industry chain
This enterprise is primarily interested in the development of a sustainable textile marketing and manufacturing network linked to producers, suppliers and retailers in the textile and production core markets and steady grow in to other regions. However, we have also incorporated fashion, music and ART as means of strengthening our group and brand identity presence in the market. In time, the 'strengtheners' will also become viable entities in and of themselves.
- Nsumbu Mbenza's role in FASHION is to promote, represent and market these manufacturers and brands in The Oopacabana Orchestra fashion, art music and sustainable industrial network. With the framework of fair and sustainable textile production and trade.
The Programme Office Nsumbu Mbenza Oopacabana is also an umbrella fashion concept of the same names. This umbrella concept will be used as the promotion and marketing arm for co-working fashion brands, which desire to uphold the tenets of sustainable textile production and trade through there practices.

The fashion brand
Nsumbu Mbenza Oopacabana - The Oopacabana Orchestra fashion art & music was launched with the vision of creating and manufacturing a brand of apparel, which is decidedly Modern-Bohemian. Not only will this be modern and bohemian but also based on solid foundations of environmentally sustainable and socially viable practices. The result is a fashion line which, is contemporary and green and takes into measure all aspects of the production of clothing, based on equity, working conditions and social impact.
The brand Nsumbu Mbenza Oopacabana that is the marketing arm for the corporate structure is known for its minimalist, de-constructivist, and sustainable construction designs in its Work-Wears.

The fashion house will all so base it's creations on simple, but refined designs; its slim suits in black & white; its denim in a cornucopia of colours with high quality material and a highlighting element in our clothing is the the use of buttons and and zippers based on Industrial Hemp Production ecology and friendly materials. Nsumbu Mbenza Oopacabana fashions is sold in upscale stores and work-wear department stores, through select retailers and by growth it will also be established in signature Nsumbu Mbenza Oopacabana stores around the world to promote the new textile industry partner within fashion production, retail and manufacture arm Nsumbu Mbenza Oopacabana – De la ville Jeremih Matadi - Congo Kinshasa (RDC) - The Oopacabana Orchestra Fashion Art & Music.

VISION
Nsumbu Mbenza Oopacabana – The Oopacabana Orchestra group with marketers,fashion designers, manufacturers, and retail sellers has been growing steady and we are continuing to find new partners to cross borders in all regions of the world. Currently we are focusing on Amerika – Africa and East Europe. We have successfully established the brand in the contemporary textile manufacture, movie, art, music, design and the fashion industry. The brand signifies a spirit of hard work, production, freedom, eclecticism and bohemian life styles sans borders.

BRAND IDENTITY AND ETHICS USE OF MATERIAL

Nsumbu Mbenza Oopacabana – Industrial Hemp & Organic Cotton.
To most of us, natural fabric means cotton. But the same cotton, grown in conventional ways, also bears the notoriety of being the most 'environment- unfriendly' fabric. Studies have shown that it takes about two thirds of a pound of pesticides to produce the required amount of conventional cotton for just one pair of jeans! These pesticides and insecticides typically include aldicarb, phorate, methamidophos and endosulfan, which are often broad spectrum organophosphates. No doubt the ill-effects of such vast amount of pesticides and insecticides are multifold. The chemicals are harmful for both the humans who come in contact with these crops and the environment. The chemical runoff also affects surrounding ecosystems. It renders drinking, ground and surface water contaminated. It has also been shown that five of the top nine pesticides used in cotton production are known carcinogens.
This makes it all the more important to go green and adopt a fabric that is environmentally sustainable. Nsumbu Mbenza Oopacabana is made Organic denim which is the result of transition from non-sustainable to sustainable. The denim production that is used in the organisation and Nsumbu Mbenza Oopacabana facilitate the Global Organic Textile Standard (GOTS) certified if needed. Organic cotton growers employs control procedures and physical barriers to prevent contact of organic and non-organic crops on split operations and to avoid contact of organic production with prohibited substance during gestation, harvesting, and handling operations. Organic fields must go through a cleansing period of three years, without the use of any prohibited substances, before planting the first organic crop. The farmers also engage in other environmentally sustainable practices that protects the eco-system.

THE USE OF Natural Dyes

Natural dyes are dyes or colourants derived from plants, invertebrates or minerals. The majority of natural dyes are vegetables dyes from plant sources –roots, berries, bark, leaves, wood and other organic sources such as fungi, and lichens.

Short HISTORY brief about Dyes
Throughout history, people have dyed their textiles using common, locally available but scarce materials, that produced brilliant and permanent colours such as the dyes, Tyrian purple and crimson kermes, which became highly prized luxury items in the ancient and medieval world.Plant-based dyes such as woad, indigo, saffron, and madder were grown commercially and were important trade goods in the economies Across Asia, Europe and Africa, patterned fabrics were produced using resist dyeing techniques to control the absorption of colour in piece-dyed cloth. Such as cochineal and logwood were brought to Europe by the Spanish treasure fleets, and the dyestuffs of Europe were carried by colonists to America.The discovery of man-made synthetic dyes in the mid-19th century triggered a long decline in the large-scale market for natural dyes. Synthetic dyes, which could be produced in large quantities, quickly superseded natural dyes for the commercial textile production enabled by the industrial revolution and unlike natural dyes, were suitable for the synthetic fibres that followed. Artists of the Arts and Craft Movement preferred the pure shades and subtle variability of natural dyes, which mellow with age but preserve their true colours, unlike synthetic dyes, and helped ensure that the old European techniques for dyeing and printing with natural dyestuffs were preserved.
In the early 21st century, the market for natural dyes in the fashion industry is experiencing a resurgence. Western consumers have become more concerned about the health and environmental impact of synthetic dyes in manufacturing and there is a growing demand for products that use natural dyes. Institutions such as European Union has encouraged producers to switch to natural dyes to improve their export market in to Europe.

The Nsumbu Mbenza Declaration of Approval

A Nsumbu Mbenza Oopacabana Declaration of Approval is the document that Nsumbu Mbenza Oopacabana issues to a retailer or supplier to certify that their company follows the Nsumbu Mbenza Oopacabana Decleration of Approval social standards in needed! Or holds a international
GOTS or Organic Exchange Standards certificate that shows the adherence to Global social and environmental responsibility requirements. Every supplier, designer or retailer that Nsumbu Mbenza Oopacabana represents or introduces into commerce must have agreed and signed up to Nsumbu Mbenza Oopacabana Declaration of Approval work of facilitating it's goal to attain International standards within one year of supply and retail distribution if needed. Nsumbu Mbenza Oopacabana Decleration of Approval are valid for only one promotion year of marketing, manufacturing, design, trade, retail or production.
If you are a design producer, supplier, retailer or exporting agency of fashion and textiles you may benefit by holding a Approval for your design production, supply, distribution or purchase of social awareness fashion and organic textile fabrics under the strongest concept within beauty, art and industrial sustainability. A Nsumbu Mbenza Oopacabana Certificate of Approval and Certificate Summary Information (or summary sheet data) will contain our logo requirements and the standards your product and company vehicle was Approved to by us or a national or international certificate providers if needed.

To request a Nsumbu Mbenza Oopacabana Declaration of Approval or to find a International Certificate of Conformity (GOTS) with Certificate Summary Information sheet, you can contact us for your follow up with your regions GOTS or Organic Exchange Standards certificate providers directly for the Test requirements for your particular product or company vehicle.
The process of creating a product within the organic/ecological trade is not a simple as it may seem. There are a number of things that need to be in place and various points to be taken into consideration, there for we seek understanding and follow ups if its not needed.

1. Fabric – which is 100% organic and GOTS/OE certified. The supplier give the retailer a certificate for that.
2. The manufacturing process – which is traditional manufacturing and washing. To read more info visit. www Nsumbu Mbenza. co

You are Welcome & We wish you well!

Nsumbu Mbenza Oopacabana Karolinska - Solna Sweden (SWE)
De la ville Jeremih Matadi - Congo Kinshasa (RDC)

Samuel La Fiz Nsumbu Mbenza Schneeweiss Andreasson I
Idiomas:
English, Français, Svenska
Índice de respuesta:
100%
Tiempo de respuesta:
en menos de una hora
Descubre otras opciones en Solna y sus alrededores
Más alojamientos en Solna: