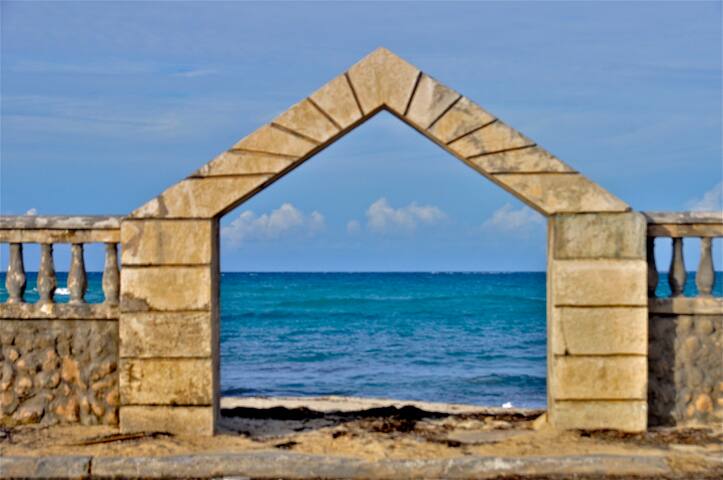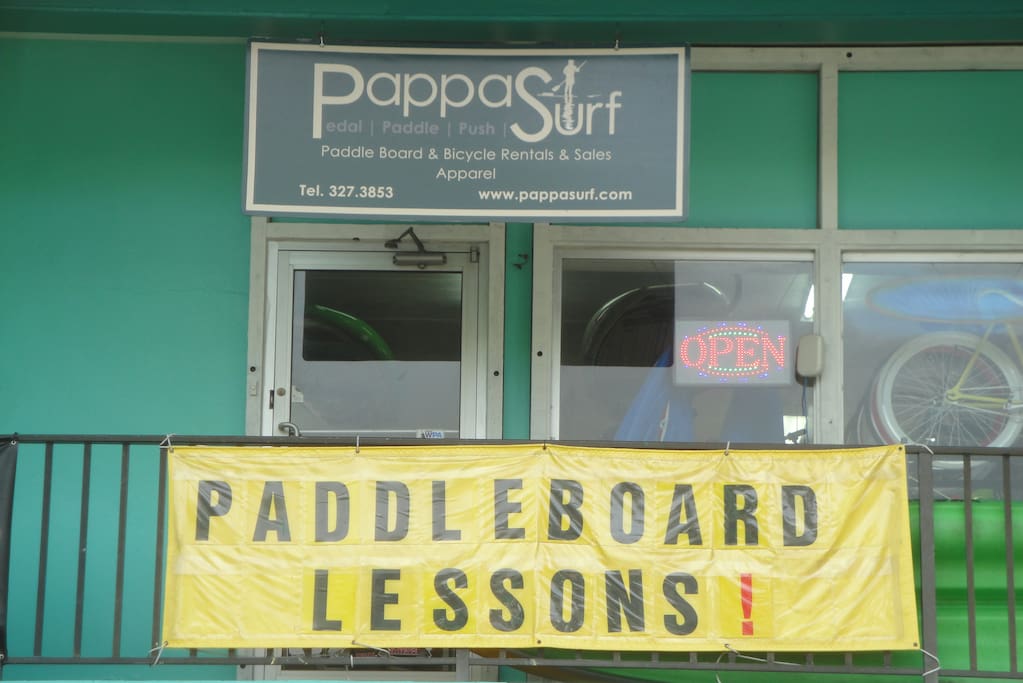 Escape to paradise with a stay at Sunset Luxury Penthouse. Relax in a way you can only do on a Nassau, Bahamas vacation. Sunset Luxury Penthouse gives you what most places cannot, the combination of luxury, location, & ocean breeze ambiance
El lugar
In a new and modern condominium complex, we're aiming to give you one of the best values you can find in Nassau, and also do our best to provide guidance toward an excellent Bahamian experience.
The Sunset Luxury Penthouse is located in a gated community on the west side of New Providence. We are a family owned and operated penthouse with free concierge service*. Our three bedroom, two bath penthouse features all new and luxurious decor, linens, furniture and appliances. The penthouse is your home away from home, with a full kitchen, living room, spacious bedrooms and bathrooms, with balconies off every bedroom.
Bring your family, friends or plan a romantic getaway with your significant other. Receive free airport pick-up*, and a free guided courtesy tour of surrounding area. Take advantage and enjoy one of the best locations on the island - near great beaches, shopping, food, and tourist attractions, all the while being safe and convenient.
*We currently can fit 4 people with a moderate amount of luggage. Otherwise we'll have to direct you to a taxi and then meet you at the condo. This is of course unless you plan on renting a vehicle during your stay, which most of our renters do. It's easy to get around and gives you endless flexibility!
Atención a los huéspedes
We will meet you at the airport, assist with renting a vehicle (if needed), and give you a walk-thru of the condo. We also enjoy giving a courtesy tour of the area for your benefit.
We want to help our guests not only enjoy the condo, but also their stay in The Bahamas. We can be available to assist with other arrangements (depending on circumstances or requests). Let us know your plans for your stay, we'd be glad to help where we can!
Otros aspectos destacables
We have tried to position ourselves as the best value on the entire island. We believe we offer the best balance of convenience, luxury, and location of any property in and around Nassau.
---
---
Depósito de seguridad $300
Comunícate siempre a través de Airbnb
Para que tus pagos estén protegidos, nunca transfieras dinero ni te comuniques desde afuera de la página o la aplicación de Airbnb.
---
No se admiten fiestas o eventos
Salida antes de las 14:00
The following is our Rental Agreement:
This Rental Agreement and Contract (the "Agreement") is a legally binding agreement made and entered into as of the Reservation Date written below by and between the undersigned person(s) or company (the "Guest") and the undersigned owner, manager or agent ("Rental Agent"), pursuant to which the Guest has agreed to rent the residence described below (the "Property"), for the duration of the Rental Term for the Total Rental Fee and other good and valuable consideration as described herein.
OCCUPANCY
Guest agrees that no more than [7] persons shall be residing on the Property during the Rental Term (with the exception of pre-approved special occasions that do not involve overnight stays, such as a dinner involving guests), all of whom shall comply with the conditions and restrictions imposed upon Guest under this Agreement.
CONDITION AND USE OF PROPERTY
The Property is provided in "as is" condition. Rental Agent shall use its best efforts to ensure the operation of all amenities in the Property, such as internet access, satellite or cable TV access or hot tubs, fireplaces as applicable. Rental Agent shall not be held responsible for such items failure to work, but will make every effort to correct any issues as reported as quickly as possible. Guest acknowledges that use of amenities such as hot tubs, pools, spas, fireplaces, decks, and the like may be potentially dangerous and involve potential risks if improperly used, particularly with regard to children and such use is at the Guest's own risk.
Guest shall use the Property for residential purposes only and in a careful manner to prevent any damage or loss to the Property and keep the Property in clean and sanitary condition at all times. Guest and any additional permitted guests shall refrain from loud noise and shall not disturb, annoy, endanger, or inconvenience neighbors, nor shall Guest use the Property for any immoral, offensive or unlawful purposes, nor violate any law, association rules or ordinance, nor commit waste or nuisance on or about the Property. If the guest(s) would like to have a gathering that include guests not staying at the Sandyport Luxury Penthouse, they must receive permission from the Property owner in advance of event.
DEFAULT
If Guest should fail to comply with the conditions and obligations of this Agreement, Guest shall surrender the Property, remove all Guest's property and belongings and leave the Property in good order and free of damage. No refund of any portion of the Total Rental Fee shall be made and if any legal action is necessary, the prevailing party shall be entitled to reimbursement from the other party for all costs incurred.
ASSIGNMENT OR SUBLEASE
Guest shall not assign or sublease the Property or permit the use of any portion of the Property by other persons who are not family members or guests of the Guest and included within the number of and as permitted occupants under this Agreement.
RISK OF LOSS AND INDEMNIFICATION
Guest agrees that all personal property, furnishings, personal affects and other items brought into the Property by Guest or their permitted guests and visitors shall be at the sole risk of Guest with regard to any theft, damage, destruction or other loss and Rental Agent shall not be responsible or liable for any reason whatsoever.
Guest hereby covenants and agrees to indemnify and hold harmless Rental Agent and their agents, owners, successors, employees and contractors from and against any costs, damages, liabilities, claims, legal fees and other actions for any damages, costs, attorney's fees incurred by Guest, permitted guests, visitors or agents, representatives or successors of Guest due to any claims relating to destruction of property or injury to persons or loss of life sustained by Guest or family and visitors of Guest in or about the Property and Guest expressly agrees to save and hold Rental Agent harmless in all such cases.
RELEASE
Guest hereby waives and releases any claims against Rental Agent, the Property owner and their successors, assigns, employees or representatives, officially or otherwise, for any injuries or death that may be sustained by Guest on or near or adjacent to the Property, including any common facilities, activities or amenities. Guest agrees to use any such facilities or amenities entirely at the Guest's own initiative, risk and responsibility.
ENTRY AND INSPECTION
Rental Agent reserves the right to enter the Property at reasonable times and with reasonable advance notice for the purposes of inspecting the Property or showing the Property to prospective purchasers, renters or other authorized persons. If Rental Agent has a reasonable belief that there is imminent danger to any person or property, Rental Agent may enter the Property without advance notice.
UNAVAILABILITY OF PROPERTY
In the event the Property is not available for use during the Rental Term due to reasons, events or circumstances beyond the control of Rental Agent, Rental Agent will apply due diligence and good faith efforts to locate a replacement property that equals or exceeds the Property with respect to occupancy capacity, location and value that meets the reasonable satisfaction of the Guest. If such replacement property cannot be found and made available, Rental Agent shall immediately return all payments made by the Guest, whereupon this Agreement shall be terminated and Guest and Rental Agent shall have no further obligations or liabilities in any manner pertaining to this Agreement.
ADDITIONAL TERMS TO THE RENTAL AGREEMENT
In addition to the standard terms included herein, Guest acknowledges and agrees that the following additional terms and conditions apply to the Guest's rental of the Property:
GENERAL PROVISIONS
This Agreement contains the entire agreement between the parties with regard to the rental of the Property, and any changes, amendments or modifications hereof shall be void unless the same are in writing and signed by both the Guest and the Rental Agent. This Agreement shall be governed by the laws of The Bahamas. The words "Rental Agent" and "Guest" shall include their respective heirs, successors, representatives. The waiver or failure to enforce any breach or provision of this Agreement shall not be considered a waiver of that or any other provision in any subsequent breach thereof. If any provision herein is held invalid, the remainder of the Agreement shall not be affected. Any notice required to be given under this Agreement shall be in writing and sent to the contact information included herein. This Agreement may be signed in one or more counterparts, each of which is an original, but taken together constitute one in the same instrument. Execution of a digital signature shall be deemed a valid signature.
---
Estancia mínima de 90 noches
---
Our condo stay fell through, due to some unforeseen circumstances that couldn't be avoided by the management of the entire property. Kevin called us 2 days prior to our trip to let us know what was going on. Honestly, we thought how bad it was to start our vacation off this way. We are ever so thankful for such hospitable hosts because instead of us being left stranded, Shirley took the initiative to ensure that wasn't going to happen. She booked our lodging at Comfort Suites on Paradise Island, which is just SOperfect for us, considering both Kevin and her knew our interest in wanting the Atlantis experience for the kids while we were there. Shirley personally came to pick us up at the airport, even though she didn't really have to do that - but the fact is, she did. She took us to the hotel and made sure we were all settled in fine before leaving. She also left us with several names and phone numbers in case we needed anything. We are a little disappointed we never got a chance to stay at the condo, but Bahamas left us with a wonderful experience and we trust we will be back again for another visit in the near future!! Kevin has been great to work with and was always there to answer the numerous questions I had to plan for the trip! I definitely recommend anyone to stay at this condo when visiting Nassau, you will not be disappointed. Communication was great all around and both Kevin and Shirley have been extremely hospitable and nice!
---
We stayed in the Sunset Condo for a long weekend while in the Bahamas for a wedding. The space was perfect for the four adults and one toddler we had staying there, and the host even provided a pack-n-play! The kitchen is fully stocked and allowed us to make several meals at the condo. This is also a good location as we were able to walk to the grocery story and Cable Beach. Taxis were easy to call to get anywhere else we needed. It took about 30 minutes to be picked up at the airport, but it was nice to meet Shirley and learn about the area. The only problem I faced was that there is no shampoo or conditioner, so make sure to bring your own.
---
Honestly, staying here felt like my home away from home. Nice decor and amenities. Central location, owner was available if we had any questions or concerns. Not a whole lot more to say other than WHEN I return to Nassau I will be staying here again. Thank you for the awesome experience.
Shawn, Thanks for the kind review! I apologize for missing the window to give you a review as well. If anybody is reading this - Shawn epitomized friendliness and was a pleasure to host. He asked great questions prior to his arrival, came prepared, and treated our property with the utmost respect. Guests like Shawn make renting our property that much more rewarding. Thanks!
---
The neighborhood and property description were accurately represented. The property was extremely clean, quiet, and peaceful. Our host Shirley was kind, funny, and very helpful. She went above and beyond to provide us with instructions and local recommendations throughout the entire process (initial booking and onsite). We didn't encounter any unpleasant surprises (thank god) and there was amazing and prompt communication at every turn. We can't wait to come back and would absolutely stay here again. It was the perfect escape.
---
We enjoyed Sunset Luxury Penthouse. Shirley who we were in contact with while in Nassau was extremely hands on and very concerned with how things were going at the penthouse. She called us every day to check in. We had a situation with one of the beds - which she got resolved for us right away. Apparently the beds have a weight restriction. It's location is very ideal and convenient. With a beach barely a 10min walk away. We loved the home.
Teri, thanks for your stay and for being very good guests. We do apologize for the bed breaking! We were as surprised as you that it broke, but we've replaced it with a better bed frame. We appreciate hearing back and glad you enjoyed the condo and the beach. That is one of our favorite beaches on the island btw!
---
Descubre otras opciones en Nasáu y sus alrededores
Más alojamientos en Nasáu: